A starting lineup change is needed immediately for the Cavaliers
After a stretch of four wins in five games, the Cleveland Cavaliers have now dropped their last four games and the team appears to be imploding from within. A starting lineup change by John Beilein could do wonders.
The Cleveland Cavaliers are on the verge of implosion and having their season fall even further off of the rails than it already has.
Their best and highest-paid player, Kevin Love, is noticeably unhappy. Cavaliers' general manager Koby Altman and Love reportedly had an altercation after shootaround on Saturday in relation to Love's assault of a chair in Toronto.
Love was eventually fined $1,000, posted a cryptic image of The Joker on his Instagram, and showed visible frustration on the court against the Oklahoma City Thunder.
Look, it's fine to be frustrated with the team's performance and for a veteran to voice their displeasure. However, it needs to be done in a constructive manner with solutions on how to fix it. And it certainly is possible that Love has given solutions to the coaching staff, but displays like the one above are not OK from your leader.
It is obvious that the first season under coach John Beilein is on the brink of disaster. It was never going to be a season where they were successful from a record standpoint, however, the team needs to show positive signs of growth. The above clip is just the opposite.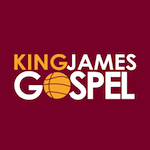 Want your voice heard? Join the King James Gospel team!
Write for us!
Coach Beilein needs to make a roster change, and it needs to happen immediately. It's become quite clear at this point that second-year guard Collin Sexton struggles mightily with court vision and ball distribution. What he is, however, is a high-level NBA scorer.
Per Basketball-Reference, Sexton is averaging a team-high 18.5 points per game.
Players who are scorers and not much of anything else are probably better served in a sixth-man role. The Cavaliers just dealt a prime example of that to the Utah Jazz in Jordan Clarkson.
Lou Williams of the Los Angeles Clippers has made a lot of money and garnered a lot of respect around the league for being the best sixth man in the NBA so there's certainly no shame in being that of a sixth-man microwave, ala Clarkson, Williams, or Vinnie Johnson.
Coach Beilein needs to slide Sexton to the bench and insert newly acquired Dante Exum into the starting shooting guard position.
Exum, who is still very young himself, is still oozing with potential. He came into the NBA very highly touted when the Utah Jazz made him the fifth overall selection in the 2014 NBA Draft.
He has battled injuries throughout his career but has proven to be a fairly capable player when healthy, even if he hasn't lived up to his lofty projections. He does, however, still have time to be a fantastic player as he is only 24 years old.
The pairing with Darius Garland in the backcourt would be much better than the pairing of Sexton and Garland. Exum has excellent size at 6'5" and has shown flashes of being an excellent defender. Those are two areas that Sexton is seriously lacking in as he is very undersized for the NBA shooting guard position.
Last night was also proof that Exum has the ability to get hot and put points on the board in a hurry. He was a major reason why the Cavaliers battled back from 25-points down, without Love, Tristan Thompson, and Larry Nance Jr., to take a brief lead.
Exum finished the night, per Basketball-Reference, with a career-high 28 points on a white-hot 11-of-13 shooting, including 4-of-4 from three-point range.
While it shouldn't be expected of Exum to put up those kinds of numbers on a nightly basis, it should be expected that he is someone who will help the offense run more smoothly as he is experienced enough to not just dribble the air out of the basketball. That in of itself is a very valuable attribute and would boost the play of the other four guys on the floor.
If John Beilein and the Cavaliers front office want to salvage this season even in the slightest, they should make an immediate change to the starting lineup. It's not an indictment on Sexton as a player, it just makes more sense from a team fit to have him come off of the bench and add scoring punch while getting a more experienced player on the floor to share the backcourt with Garland.