Cavs: Three-point shooting performance vs. CHA had to be a relief for Collin Sexton
Cleveland Cavaliers guard Collin Sexton knocked in four three-pointers against the Charlotte Hornets on Thursday night, which had to be a relief for him and it again reiterated that he just needs to let triples fly off-the-catch.
Young Cleveland Cavaliers guard Collin Sexton is going to be on the floor and presumably play big minutes to put the ball in the basket. He's done just that again the 2019-20 season, as Sexton is leading Cleveland in scoring with 18.1 points per game, as indicated by NBA.com.
The issue, though, is that Sexton is again passing up too many three-point shooting opportunities, especially of the off-the-catch variety, which was often the case pre-All-Star break in his rookie season. Sexton is shooting just 29.2% on 3.1 triple attempts per game so far this season, which is obviously a huge step back from his rookie season in 2018-19, where he shot 40.2% from deep.
That being said, Sexton has been at his best, and is the most effective for the Cavaliers when he's showing willingness to shoot three-point looks right off-the-catch, and in the month of December, Sexton mightily struggled from beyond the arc, and plenty of that seemed to be due to him passing up open looks given his struggles to connect earlier on, as Ryan Lewis of the Akron Beacon Journal hit on.
"Sexton was abysmal from behind the arc in December. He tried 27 attempts. He made only three. About halfway through the month, it effectively disappeared from his game. He attempted at least one in every game, but it was no more than exactly one attempt in five of the last seven games.

For the entire month, he attempted at least three in only three games. In November, he tried at least three in 10 games."
Lewis then highlighted how Cleveland head coach John Beilein mentioned that with Sexton before the Charlotte game, and it seemed to resonate with Collin.
"Part of it was he had to take more. He had to look at the basket and take more, don't drop the dribble, just shoot it when you're open," Beilein said. "And he's been really working on it. We're trying to get it back. He's a bit superstitious about how many 3s he takes every day, we were trying to get him to do some other things too, but we went back to what he wanted to do, and felt comfortable."
Sexton worked tirelessly to make three-point shooting a strength of his game, and while I have my doubts that he'll be a truly reliable pull-up three-point shooter in his career, it seems fair to say Sexton will consistently be a viable catch-and-shoot man from deep.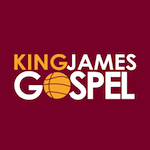 Want your voice heard? Join the King James Gospel team!
Write for us!
Collin hit four-of-seven from three-point range versus Charlotte on Thursday in what was an unfortunate loss that Cleveland had slip away, and though he'll still make some head-scratching plays in terms of being too stubborn in trying to get all the way to the rim and shoot over length when passes to players such as Cedi Osman, Kevin Love are clearly there for easier looks, it was again good for Sexton to shoot more from deep off-the-catch.
Darius Garland had a terrific game with 14 points and got others involved, such as Sexton and Love en route to a career-high eight-assist performance (according to Basketball Reference) and Collin showing that willingness to just let the ball fly from deep and not taking unnecessary dribbles and then connecting had to be a big relief for him.
On the season, Sexton is shooting just 16.3% on pull-up triples, and shooting only 18.8% on open triples, which is considered to be when the nearest defender is four-to-six away, according to NBA.com's shot tracking data.
That being said, Collin shot 38.1% on those open looks from deep in his rookie season, and with players around him such as Garland a good chunk of games, along with Matthew Dellavedova, Osman and feasibly at times, Dante Exum and/or Kevin Porter Jr., I'd expect this outing to be a nice reminder to Sexton to just let triples fly right off-the-catch. Beilein seemed to emphasize that, too, according to the aforementioned Lewis.
Sexton, as Lewis noted, essentially said he's not concerned about his three-point shooting woes, and Thursday's performance I would think was a relief for Sexton when it comes to getting himself going again as the second half of 2019-20 approaches.
Sexton, even though he's not hitting his pull-up triples or realistically, rhythm-dribble triples, is still shooting 40.0% on catch-and-shoot deep attempts, according to NBA.com's shot tracking data.
With Garland's ability to penetrate and find shooters, along with Osman, most notably, and even if Kevin Love is at some point traded by the Cleveland Cavaliers, Sexton should still be able to get plenty of wide open three-point shots from ball-swings coming to him.
As Beilein touched on recently with Cleveland.com's Chris Fedor and basically Lewis did as well, for Sexton to be his most effective for the Cavaliers, and Garland I believe to be maximized in minutes alongside Sexton, Collin has to trust his catch-and-shoot ability from deep.
Considering he hit 40.2% from three-point land in his rookie season, where he mostly did not have the inside-out scoring/passing presence of Love on the floor with him, Sexton's three-point shooting, if he's more comfortable shooting right off-the-catch, should improve as the year progresses.
Anyway, this four-of-seven deep shooting performance versus Charlotte had to be a relief for Sexton, and hopefully can get him jump-started as a catch-and-shoot player from deep.
That should help the Cavs' offense be more efficient and result in less bad shot selection/potential live-ball turnovers as well.