2020 NBA Draft targets from the Big 12 for the Cleveland Cavaliers
Although the Cleveland Cavaliers have been playing much better as of late and find themselves just five games out of the playoffs, a high 2020 NBA Draft pick is still likely. Let's take a look at who the Cavs should target from the Big 12 conference.
The Cleveland Cavaliers have seemingly righted the ship after a 1-15 stretch with many of those games being blowouts.
However, it feels like the holidays have lifted the spirits of these young Cavaliers. Over their last 10 games, they are a respectable 5-5 and have gotten to within five games of the eighth seed in the Eastern Conference.
Cleveland won a game on the road against the San Antonio Spurs before dropping two straight games to the Milwaukee Bucks and the Toronto Raptors. They followed those back to back losses up with their best stretch of the season, going 4-1 with wins against the Charlotte Hornets, Memphis Grizzlies, Atlanta Hawks, and the Minnesota Timberwolves. Their only loss in that stretch was in Boston against the Boston Celtics.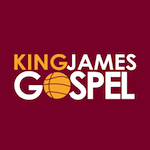 Want your voice heard? Join the King James Gospel team!
Write for us!
The Cavaliers now find themselves on a two-game losing streak once again after dropping another to the Raptors and a heartbreaker last night to the Hornets.
Despite the losing streak, the optimism is growing in Cleveland. Second-year guard Collin Sexton appears to have found his outside shot again. After only making three three-point attempts in the entire month of December, he knocked in four of his seven attempts from three last night.
Rookie point guard Darius Garland appears to be finding his way, and the bench unit playing with Garland last night was the best unit for the Cavaliers. Garland had a fantastic night according to ESPN's official box score as he had 14 points, 8 assists, and 5 rebounds. He was also the only Cavalier starter with a positive +/- on the night as he finished with a +17 in 34 minutes.
What makes his +17 more eye-popping and showed his impact on the game was the fact that the Cavaliers lost by three, which means they were a -20 in Garland's 14 minutes on the bench.
Things are trending up for the Cavaliers and their young guys, however, the NBA Draft will still be very crucial to the long term development. As we move forward with our by-conference 2020 NBA Draft targets for the Cavaliers, we head to the Big 12 conference.