Cavs: Tristan Thompson's message to young guys is simple, but makes perfect sense
Cleveland Cavaliers veteran leader Tristan Thompson directed a simple message to his younger teammates after a loss on Tuesday to the Toronto Raptors, but it makes perfect sense.
The Cleveland Cavaliers have had a nice stretch in recent games, where they've won four of their last six, in which Cleveland has benefited from a softer part in what has been a grueling schedule overall, but wins are rewarding, regardless.
The younger pieces' progression is the underlying key to coming years, and Cleveland's current 10-23 record, while not exactly fantastic, is about what fans should have expected to this point in the 2019-20 season.
Anyway, after a blowout loss to the Toronto Raptors on New Year's Eve Tuesday in what was the last game for the Cavs of 2019, Cavs veteran leader Tristan Thompson had a simple message for the team's younger pieces, presumably the likes of Darius Garland, Collin Sexton, Cedi Osman and Kevin Porter Jr. (among others, of course).
Thompson was asked by Cavs/Fox Sports Ohio sideline reporter Angel Gray about essentially what his message is to the younger pieces in regards to the day-to-day process in this rebuild (at about the 1:54 mark), and it was simple, but made perfect sense.
Gray mentioned how Thompson has been in this sort of rebuilding scenario as a player before, of which was the case when TT was beginning his career in the post-LeBron James departure Cavaliers in that first go-round (entering in the second season of that time in 2011-12).
The Cleveland Cavaliers' young pieces are starting to get better overall, as Sexton is Cleveland's leading scorer with 18.0 points per game and Darius Garland has put up 12.3 points per game in his last 10 games, including a 38.2% three-point shooting clip and 3.2 assists per outing, according to NBA.com.
There's still too many turnovers for Garland, and the Cavaliers have had huge struggles in that realm throughout 2019-20, but that's not surprising, and at least the ball and man movement is starting to pick up, and Garland's vision is still a positive.
It's also been great to see Porter getting a significant minutes-share, and with Jordan Clarkson now on the Utah Jazz via reported trade, the playmaking chances for KPJ should come more and more as the year progresses. In his last 10 games, Porter is averaging 12.1 points (including a three-point shooting clip of 35.9%), to go with 3.3 rebounds and 2.3 assists in 23.8 minutes per contest.
Turnovers have been an issue for Porter as well, but he's only 19 and he still has seemed to be realistically ahead of schedule overall, and if pieces such as KPJ, Garland and others keep working hard, and put the time in, they'll be just fine, as Thompson emphasized.
Thompson and others throughout this recent stretch, such as Cleveland head coach John Beilein, have hit on how the younger pieces are showing signs of growth/progression, and again, though TT's aforementioned message is simple, it makes perfect sense.
The growing pains will be there throughout the rest of 2019-20 and this rebuild will take time, but that sort of message from Thompson I'm sure has resonated with the young guys.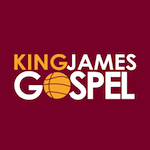 Want your voice heard? Join the King James Gospel team!
Write for us!
Will this sort of leadership, to go with TT's on-floor presence (he's on track to put up career-highs in points, assists and steals per game, according to Basketball Reference) lead to the Cavs maybe wanting to keep the expiring Thompson through the 2020 trade deadline?
Perhaps, and considering there's a hint of "fresh optimism" that the Cavaliers could find a trade partner for Kevin Love by the February 6 deadline (who has been perpetually involved in rumors), according to Marc Stein of the New York Times, I could feasibly see Cleveland holding on to a veteran leader in TT who has been with the team for so long.
I'd see value in dealing Thompson if Cleveland were able to acquire an additional 2020 first-round pick from a contender, along with a bad contract wing, but again, if the Cavaliers eventually held on to Thompson, I can understand their reasoning.
Anyway, Thompson's message after a tough loss bringing the team to 10-23 on the season and seemingly throughout the year, though simple, makes perfect sense. The young guys just have to keep pushing hard and as TT, who's been through it, just need to not "cheat the game."