Cavs: Darius Garland should be more aggressive down stretch as season progresses
Cleveland Cavaliers rookie Darius Garland is going to make his share of rookie mistakes, but he's starting to find his shooting stroke more. Playing off that, he should be more aggressive down the stretch of games as the season progresses.
The Cleveland Cavaliers recently traded bench bucket-getting guard Jordan Clarkson to the Utah Jazz, and for reference, reportedly got back two future second-round picks and guard Dante Exum in exchange.
Now that Clarkson is no longer in the rotation for Cleveland and head coach John Beilein, though, fans should expect to see more of Darius Garland in the fourth quarter, and in crunch time. It's not as if Garland hasn't gotten meaningful fourth quarter minutes; he's third on Cleveland in total fourth quarter minutes in 2019-20, according to NBA.com.
Kevin Love, the team's best player and clear best offensive option, though, has missed five games, such as Saturday at the Minnesota Timberwolves, due to reported hip soreness.
Had that not be the case, he'd seemingly have played the most fourth quarter minutes, but given Love's injury history and Saturday being the second night of a back-to-back, precaution by the Cavs was understandable.
Anyhow, since Clarkson, who was often paired with Collin Sexton in crunch time minutes before when he was in Beilein's rotation, was dealt, it's seemed to logically open up more opportunities to get Garland more playing time down the stretch. Clarkson is second on Cleveland in total fourth quarter points this season and still first in fourth quarter assists, as noted by NBA.com, to clarify.
Given that Garland projects as a key piece for Cleveland's future, though, and the team is rebuilding, fans should expect him to be in there more and have a bigger role in crunch time.
Saturday's game was absolutely a clunker, and the Cavs tied a season-high for the NBA with 29 turnovers, as noted by the Associated Press' Andres Ybarra, and Garland had five himself, but Darius did have 18 points on eight-of-11 shooting.
Furthermore, with Love out, Garland was big in the fourth quarter, as he led Cleveland with seven points on three-of-three shooting, as indicated by NBA.com. As one could see, it wasn't all terrific for Garland throughout Saturday, but again, I'd expect him to be more aggressive in crunch time/the fourth quarter as his rookie year progresses.
Of course, I understand that Beilein and the coaching staff would need to expect the growing pains/turnovers with Garland out there in crunch time, but he needs to get those reps for his growth.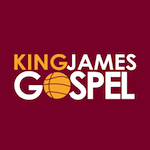 Want your voice heard? Join the King James Gospel team!
Write for us!
Garland contributed in a big way against the Atlanta Hawks on Monday as well in the fourth quarter/down the stretch in what turned out to be a 121-118 victory, and again, with the Cleveland Cavaliers being in just the second year of a full-rebuild, Garland needs to get crunch time minutes to properly develop in coming years.
Now I get that Collin Sexton, Cleveland's leading scorer, could be paired with DG in those situations a bunch, but at times, with the growth Kevin Porter Jr. has shown, I'd think he could be in there at times over Sexton due to Porter's passing vision, better finishing at the rim and better defensive instincts, feasibly with Cedi Osman at the 3. Exum could realistically get some action in those situations, too, for defensive purposes.
At any rate, Beilein probably won't have Garland in in crunch time minutes on some occasions, but it was nice to see, even though Minnesota didn't have Karl-Anthony Towns (reported left knee sprain) and Andrew Wiggins (flu-like symptoms), Garland be aggressive down the stretch.
He hit on that postgame with Fox Sports Ohio/Cavs' sideline reporter Angel Gray, and again, he should be more aggressive in crunch time (and was in the second half overall on Saturday) as the year progresses.
Garland gave props to Tristan Thompson, too, and rightfully so, as TT, though he struggled shooting, still had 12 points, 15 rebounds, three assists and a steal, according to ESPN.
Garland is going to have his struggles, again, but considering for his growth, it's good to get him in there playing in key minutes/the fourth quarter and with his emerging shooting ability out there from deep opening up the floor some for others, he should be more willing to make things happen more down the stretch as 2019-20 progresses. Though Garland was reportedly questionable going into the Twolves game due to a right ankle sprain, he seemed more than fine in that one, based on his performance, and I'd think he'll be good moving forward with proper treatment.
Garland, even with it not setting the world on fire, still is leading Cleveland in assists per game with 2.9, and in his last 15 games, is averaging 12.7 points per game and is shooting 39.7% from three-point range on 5.2 attempts per contest, according to NBA.com.
Moreover, keep up the aggression down the stretch, rook. You're at your best when you're confident.