Cavs rumors: Kevin Love preferring Portland as trade destination is understandable
It was reported on Tuesday that if he's eventually traded by the Cleveland Cavaliers, Kevin Love would prefer to be dealt to the Portland Trail Blazers, which is understandable, given previous Cavs rumors involving that scenario.
As fans of the Cleveland Cavaliers have gotten used to, the trade rumors surrounding big man Kevin Love are in full force once again.
Those initially seemed to heat up on Friday, when ESPN's Adrian Wojnarowski reported on SportsCenter that the Cavs were ready to listen to offers for the 31-year-old and five-time All-Star.
From there, ESPN's Tim Bontemps further detailed how Love is used to the trade rumors, and Shams Charania of The Athletic and Stadium reported that if Love was dealt by the Cavs, he would want to be moved to a "contender" (subscription required), which was no shock.
Furthermore, it was reported by The Ringer's Kevin O'Connor on Tuesday that if Love were traded, he'd prefer to be moved to the Portland Trail Blazers. Most of the NBA is eligible to be traded on December 15, for reference.
Now, at this point, Portland is only 9-15 in the 2019-20 season, but injuries have played a big role in that. As O'Connor noted, the Blazers currently do not have their best big in Jusuf Nurkic due to a reported broken leg still, and Portland is without talented youngster Zach Collins due to a reported left shoulder dislocation.
Now, a big aspect in regards to these Cavs rumors involving the Love trade talk is that as many have pointed out, even in previous Love potential trade scenarios, is that Love's home is Oregon. That, along with the frontcourt injuries for the Blazers, and them currently being last in the NBA in assist rate, according to NBA.com, makes this scenario an understandable one.
Though recent games have not highlighted it, Love is putting up solid numbers again for the Cavaliers, as he's had 15.6 points and a team-leading 10.5 rebounds per game, along with 2.6 assists per contest.
O'Connor would also suggest that in a potential deal with the Blazers, the Cavaliers could feasibly send over the expiring Tristan Thompson, who O'Connor said wants to also play for a contender if dealt as well, in exchange for the expiring contracts of Hassan Whiteside and Kent Bazemore.
That's mainly suggested for the Cavs being able to offload Love, who is just in the first year of his reported four-year, $120.4 million contract.
Piggybacking off of that, Bleacher Report's Greg Swartz emphasized how in a potential deal, the Cavs would be wise to also ask for Collins, rookie wing defender Nassir Little and Portland's 2020 first-round pick that is lottery-protected. Portland's pick is projected to be 10th currently, according to Tankathon.
In addition to Portland, O'Connor mentioned how the Denver Nuggets could benefit from dealing the expiring Paul Millsap to Cleveland for Love, and also said how the Phoenix Suns could be another competitor with an offer along the lines of "some combination" of expiring contracts of Frank Kaminsky and Tyler Johnson, and/or young pieces in Dario Saric and Cam Johnson and "all of their future first-round picks."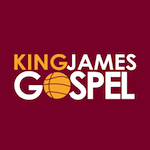 Want your voice heard? Join the King James Gospel team!
Write for us!
Anyhow, I could see the Portland deal Swartz suggested as something the Cleveland Cavaliers might eventually find to be an attractive one, considering Bazemore could be a solid veteran presence through feasibly the end of the season for a young Cavs' roster.
Additionally, as our own Tyler Marling highlighted earlier this year in a potential Love trade scenario, Collins is a promising young shot blocker and Little would give the Cavs more athleticism on the wing that Cleveland head coach John Beilein and the coaching staff I'm sure would have plenty of use for.
Moreover, I still am definitely not sure whether or not the Cleveland Cavaliers will choose to move Love before the February 6 trade deadline, but the rumors will assuredly be here to stay one would imagine for potentially the next few months.
I still am a big fan of Love, who has grown as a primary leader, and I believe can still help pieces such as Collin Sexton, Darius Garland, Cedi Osman and Kevin Porter Jr. grow considerably with Love's inside-out scoring presence and ability to get others the rock in scoring areas.
Again, though, it's understandable if he were to be dealt, that Love reportedly prefers to be traded to the Blazers, which would be a homecoming for him.
As O'Connor, Swartz, Marling and really others have suggested, Love could greatly help Damian Lillard and CJ McCollum in their quest to make noise in the Western Conference Playoffs down the road.
That being said, as I've consistently said, I wouldn't be surprised if Love were to stick around in Cleveland through the 2020 trade deadline, because Cleveland general manager Koby Altman has emphasized over and over how he views Love as a key core piece even in the Cavs' rebuild.
I don't find that to be just GM-speak, either, and I personally see where Altman is coming from in that regard, considering when he's healthy, Love is a player that's one of the best inside-out bigs in the NBA, is a willing and able passer and is an elite defensive rebounder.
Regardless, we'll see how the Love situation plays out.