John Henson is understandably 'excited' to be back and available for Cavs vs. Pistons on Tuesday
Cleveland Cavaliers big John Henson has been sidelined due to injury almost his entire time with Cleveland. On Tuesday, though, Henson will reportedly be in the rotation and he's understandably "excited" to be back and available for Cleveland against the Detroit Pistons.
It's been unfortunate that the Cleveland Cavaliers have not really had big John Henson available nearly his entire tenure in Cleveland due to injury.
Henson was sent to Cleveland, along with guard Matthew Dellavedova (who is in his second stint with the Cavs, as fans know), last season by the Milwaukee Bucks in a three-team trade also involving the Washington Wizards in the early portion of last season. Henson did not appear at all with the Cavaliers in 2018-19, though, due to a reported ligament tear in his left wrist.
So far in the 2019-20 season, Henson has struggled with the injury bug, too. He missed the preseason with reported ankle and groin injuries, and after appearing in Cleveland's home opener in late October against the Indiana Pacers, Henson reportedly suffered a right hamstring strain.
According to a recent report from Cleveland.com's Chris Fedor, though, Henson is going to be back and available on Tuesday against the Detroit Pistons.
The 6-foot-9 true center has missed Cleveland's last 17 games, and as noted by NBA.com, Henson has played a grand total of just 8.3 minutes in his tenure with Cleveland.
That's not been due to the fault of Henson, though, and on the bright side, when Henson did make that appearance for the Wine and Gold against Indy, he was active, as Fedor demonstrated.
In that outing, the veteran big had three points, three rebounds, two blocks and even two steals, as again displayed by NBA.com.
Again, Henson suffered the aforementioned hamstring strain after that appearance, though.
In this matchup against the Detroit Pistons, who have physical bigs in Blake Griffin and Andre Drummond and have a reserve big who has been very effective in his minutes this season in Christian Wood that's been a force near the rim, Cleveland head coach John Beilein having Henson back and available in the rotation has to be a nice boost.
Fedor hit on how Henson could have maybe made his return last week, but it was decided that he needed to get progress more with his conditioning.
Anyway, Henson has been a competent low post defender in his career, and though I wouldn't expect him to play more say a quarter, given that he'll reportedly be on a minute-count, Henson's rotational rim protection could bring a boost for Beilein and company.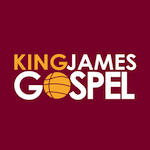 Want your voice heard? Join the King James Gospel team!
Write for us!
According to Basketball Reference, Henson's averaged 1.5 blocks in 20.1 minutes per game and 2.7 per-36 minutes in his career.
For a Cleveland team that is going to have a really tough test on Tuesday against Detroit on the interior, Henson's 7-foot-6 wingspan could come in handy in terms of contesting shots in the paint, along with feasibly forcing Detroit guards Luke Kennard, Bruce Brown Jr. and Derrick Rose to be deterred attempting shots near the rim.
Henson could also give Tristan Thompson and/or Kevin Love a breather in the rebounding department when it comes to boxing out Drummond.
Drummond is the NBA leader in rebounding and offensive rebounding, as shown by NBA.com, and Griffin is an active presence on the glass, too, and for the record, Cavs' fellow reserve bigs Larry Nance Jr. and/or 6-foot-10 Ante Zizic could help ease the rebounding burden as well.
Moreover, Henson touched on what he expects from himself in his return in this one, and he said that he's "excited" to be out there again, and understandably so.
Considering all the time he's missed since coming to the Cavs, it makes total sense for Henson to be pumped to be out there again.
Henson could also provide a decent rolling presence for the Wine and Gold, too, at any rate. I'd think he could perhaps be involved in that way with the likes of Matthew Dellavedova, Jordan Clarkson, and maybe Darius Garland or Collin Sexton on occasion.
Henson flashed a bit of off-the-catch three-point shooting in his last bit of time with Milwaukee, too, but I wouldn't expect to see much of that with Cleveland in this one against the Pistons or in general, really, though.
Overall, even with it being good to hear Henson seems better at this moment, he's been constantly injured with the Cleveland Cavaliers. Could some of him being sidelined be due to precaution?
Sure, but anyhow, I still wouldn't expect Henson to make much of an impact with the Cavs. It would be nice to see Henson give some Beilein and the coaching staff some quality rotational rim protection and potentially solidify some trade value, as he is on an expiring contract, but I'm not getting my hopes up.
I'm happy for Henson that he finally is back in this one, but again, given his constant injury issues since coming to the Cavs, I don't see him having much of an impact for considerable stretches.
That being said, I do hope I'm wrong and Henson can give the Cavaliers some decent minutes this season off the bench and perhaps help in regards to helping facilitate a meaningful trade during 2019-20 via feasibly a three-team deal.
It will be intriguing for Cavs fans to see what the 28-year-old Henson can do against Detroit on Tuesday in some spot minutes, nonetheless.