Cavs: Dylan Windler should be a solid security blanket when he's able to go
Cleveland Cavaliers rookie wing Dylan Windler is reportedly close to making his NBA debut, and when he's able to go, he should be a solid security blanket off the bench that can shoot, but also be a good ball-mover.
Fans of the Cleveland Cavaliers are probably going to love what rookie wing Dylan Windler will be able to bring to the rotation off the bench when he is able to go.
Windler was selected 26th overall in the 2019 NBA Draft by the Cavs, of course due to his ability to shoot it from the parking lot, really, as he displayed in his four-year career at Belmont with a three-point shooting clip of 40.6% on 4.2 attempts per game, as noted by Sports Reference, but Windler is also a good ball-mover that makes sound decisions.
He displayed some of that in his time playing with Cleveland's Summer League teams in both Salt Lake City and Las Vegas, and Windler had a respectable 12.2% assist rate in his time at Belmont, as indicated by Sports Reference.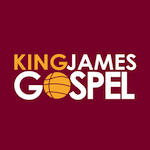 Want your voice heard? Join the King James Gospel team!
Write for us!
Granted, Windler is probably going to take some time to get going with the Cavaliers, though, as he was sidelined for all of the preseason, and has not appeared yet with Cleveland due to a reported stress reaction in his left leg.
On the bright side, that has seemingly opened up more minutes in head coach John Beilein's rotation at the backup 3 spot to Cedi Osman for fellow rookie wing Kevin Porter Jr.
Porter has flashed as a scorer predominantly off-the-bounce with 6.3 points in 20.4 minutes per game, as displayed by Basketball Reference, and Porter's secondary playmaking has been a pleasant surprise. KPJ has a promising assist rate of 15.4% at this point, as shown by NBA.com.
At any rate, when Windler is able to go for the Cavs, which could feasibly be in the next few games, considering he was a full participant in practice on Sunday, according to a report from Cleveland.com's Chris Fedor, Windler should be a solid security blanket predominantly for the likes of Darius Garland, Collin Sexton, Jordan Clarkson and/or feasibly Matthew Dellavedova.
After practice, here was mostly what Beilein said in regards to Windler, and Beilein also touched on Windler as a communicator, too, which was encouraging as well; this was transcribed by Fedor.
"Dylan looked pretty good. He's going to be rusty for a bit, but he can really pass, he's strong and he makes the right play over and over again. He's a talker on the floor. All those things we need."
Again, I wouldn't expect Windler to be lighting it up right away for the Cleveland Cavaliers, as it will probably take Windler four or five games to get comfortable.
He could have some trouble timing up his cuts to the basket, along with off-ball movement to receive kick-outs or feeds off curls from Garland, Delly, Kevin Love and feasibly Larry Nance Jr. or perhaps even Porter in some stretches, but Windler is a heady player, and he's a seamless fit in Beilein's movement offense that should play off his teammates very well.
Additionally, with Windler's ability to secondary playmake and at least be a functional ball-mover, he could feasibly create easy looks for Nance on lobs or cuts, and initiate ball-swings after pump faking after hard closeouts to get other pieces looks from the perimeter, too.
On the defensive end, I'd imagine that Windler would have some issues navigating around on and off-ball screens, given that it will take some time for him to really push it in those instances laterally coming off his stress reaction issue.
However, I'd think Windler could gradually get better in that regard in defending wings, and feasibly reserve wings at that, and his 6-foot-6 height and his 6-foot-10 wingspan could help the Cleveland Cavaliers in terms of contesting shooters, along with on the defensive glass.
Windler had 7.8 rebounds per game in his career at Belmont, and even 10.8 in his senior season.
Furthermore, he had an impressive defensive rebounding rate of 22.7% in his Belmont career, too.
Moreover, even if Windler is not putting up 15 points and four triples right away in his play for the Wine and Gold, he'll still make good decisions and be a solid security blanket for Delly, Garland and others.
Anyway, I just can't wait to see Windler in there. Plus, once he actually gets more comfortable, he could really fill it up and provide more spacing for the Cavs' offense.