Cavs: Timely double-teams are biggest key vs. Sixers on Tuesday
With heady Philadelphia 76ers big Al Horford reportedly out on Tuesday, the biggest key for the Cleveland Cavaliers is going to be timely double-teams.
This three-game road trip has treated the Cleveland Cavaliers very well, as they're fresh off two big W's over the Washington Wizards and New York Knicks and are now a respectable 4-5.
On Tuesday, though, head coach John Beilein and the Cavaliers will have a completely different animal in one of the Eastern Conference's best teams, in the Philadelphia 76ers, to close out Cleveland's road trip.
Philly has gotten off to a solid start in the 2019-20 season, with a 6-3 record, and they have four legitimate All-Star candidates I believe this year in Ben Simmons, their lead playmaker, forward Tobias Harris and bigs Joel Embiid and Al Horford.
With Horford reportedly out in this matchup on Tuesday, though, I believe the biggest key for the Cavaliers in this one is timely double-teams, mainly on Embiid. Horford has a scheduled rest day vs. the Wine and Gold, as the Philadelphia Inquirer's Keith Pompey reported.
Embiid is one of the best bigs in the NBA, and clearly one of the league's best post-up players. He's leading Philly in scoring this season with 22.3 points per game, according to NBA.com.
With his strength and skill, Embiid's been able to get to the free throw line a whopping 9.0 times per game and he's hitting 83.3% of those, as NBA.com notes; that's played right into Embiid having a 58.9% true shooting rate.
Anyway, even though Horford, who is a terrific passer and floor spacer (though he's not gotten off to a really hot start from three-point yet), has not played often with Embiid thus far, as evidenced by the two only playing together 14.6 minutes per game, per NBA.com, Horford being out in this one should lead to the Cleveland Cavaliers doubling Embiid early and often.
Also playing into the Cavs' double-teaming is that Ben Simmons is questionable in this game, as Pompey hit on, due to a shoulder injury.
If Simmons can go, though, Cleveland would need to help on him, given that he'd be such a difficult player to keep out of the paint or off a playmaking area in the low block, especially with the way he can get downhill from screens either from Embiid, or with Horford out, perhaps Kyle O'Quinn in some instances.
No, Simmons is not a shooter at this point, but he's still a player that would tough for the Cavs to keep away from the rim, considering he's very explosive and has a good handle, and I believe could still do damage inside.
If he can go, the Cleveland Cavaliers and Beilein should try to help on him and Embiid early, and make the likes of players such as Josh Richardson, Furkan Korkmaz, Mike Scott and/or James Ennis III beat them primarily.
Obviously, I'm not discounting that Simmons is an outstanding passer, but again, if the Cavs can dial up more pressure on Embiid and Simmons, who are both key reasons why Philly has the highest turnover percentage in the league this year, according to NBA.com, Cleveland should give themselves a better chance to steal a win on the road.
Richardson, who was a piece that came over in the reported four-team trade with the Portland Trail Blazers and LA Clippers, too, most notably involving Jimmy Butler going to the Miami Heat this offseason, is a player that can do more off-the-bounce than Philly's previous starting 2 in J.J. Redick.
That being said, Richardson is a much streakier shooter off-the-catch than Redick and Josh is an improved passer, and I'd think Cleveland players such as Collin Sexton and Darius Garland should help off Richardson and feasibly Matisse Thybulle or Raul Neto to help wings Cedi Osman and Kevin Porter Jr. contain Simmons, if Simmons plays.
I'd rather Cleveland be having tighter closeouts to Scott, who has shot 40.4% from three-point land as a Sixer, in his minutes on the floor, though. Korkmaz has had a red-hot start to the season, shooting 45.2% from deep and is leading Philly in three-pointers made per game, but it has been nine games, and he shot 32.6% from deep last year, as noted by Basketball Reference, in his first season really getting some meaningful minutes.
So I'm not going to call him the second coming of Redick.
Harris, who I'd imagine will play the 4 spot mostly in this game with no Horford, is a really tough cover for the likes of Kevin Love, and I'd expect Harris to have a big night, but Love could cancel that out with a big night of his own, too, as an inside-out scorer, playmaker and rebounder, anyway.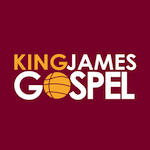 Want your voice heard? Join the King James Gospel team!
Write for us!
Additionally, with Embiid inside, even with Tristan Thompson in there, Love will need to help on the glass, as Thompson can't get in foul trouble in this game.
With Ante Zizic and John Henson both still injured, Cleveland needs Thompson, and the Cavs won't have much of an answer for Harris, anyhow, so again, more focus should go on Embiid and Simmons (if he's in) as an explosive point-of-attack player.
Furthermore, with Philadelphia, who has the league's seventh-best defensive rating, being so tough defensively with their length and rim protection with Embiid (and even without Horford in), and Richardson and Thybulle play right into that, which will make it difficult for Cleveland perimeter pieces in set offense, the Cavs will need to get out in transition.
That again, is another reason why the Cleveland Cavaliers should be doubling Embiid early and often, and Simmons when applicable, if he's in the lineup.
If Embiid gets Thompson in foul trouble, then Beilein and the Cavaliers have no chance.
With Horford out, don't let that happen, Cavs.