Cleveland Cavaliers odds: Predicting the 76ers game against the spread
The Cleveland Cavaliers will look to finish off a three-game road trip in style, and undefeated, as they close it out in Philadelphia against the Philadelphia 76ers. Which team will cover the spread?
The Cleveland Cavaliers are perhaps the most surprising team in the NBA. They currently sit in the seventh spot in the Eastern Conference with a record of 4-and-5. They have competed with the good teams they have played, trailed by four late fourth to the Orlando Magic, trailed by one to the Milwaukee Bucks in the middle of the fourth, and trailed by just three to the Boston Celtics late in the fourth quarter.
The Cavs have also done what good teams are supposed to do against bad teams, destroy them. They led wire-to-wire in the first game of their current road trip when they beat the Washington Wizards 113-100. They also led wire-to-wire in their last game against the New York Knicks before they finished them off 108-87.
The next step for Cleveland is to figure out how to beat good teams. They have been in many of the games, late, against the good teams they have played but always fall victim to a big, late run.
Tonight is another opportunity for the Cavaliers to prove to the NBA that they are a good team. They travel to Philadelphia to take on the Philadelphia 76ers.
The Action Network opened this line up with the Cavaliers as 12 point underdogs. It has since moved to Cleveland +11.
This line is very interesting. The 76ers will be without veteran, defensive stalwart Al Horford for tonight's contest and All-Star Ben Simmons remains questionable as he is still recovering from a sprained AC joint.
The 76ers went through a makeover this summer as far as their roster construction goes. Of course, All-Star Joel Embiid is back, Simmons is back, and Tobias Harris is back. They also added Horford and Josh Richardson. However, they lost Jimmy Butler, who is doing great things early in the season with the Miami Heat, and perhaps the bigger loss, as he covers up a bigger weakness, was J.J. Redick.
The 76ers, surprisingly, have been very solid from behind the three-point line this season. According to NBA.com, they sit right in the middle of the pack, 15th, at 35.2% per game as a team. However, they are only attempting 30 three-pointers per night, which is good for just 21st in the league.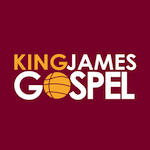 Want your voice heard? Join the King James Gospel team!
Write for us!
That percentage is a bit deceiving, however. Furkan Korkmaz and Mike Scott are the only players in the regular rotation shooting over 35% from three for the 76ers. According to Basketball-Reference, Korkmaz is firing 4.7 three-point attempts per night and making a fantastic 45.2% of those shots.
Scott, on the other hand, is attempting 3 three-point attempts per night and making 37% of those attempts, also per Basketball-Reference.
Richardson and Harris are attempting 4.6 and 3.9 three-point attempts per night and they are only converting on 29.3% and 28.6% of those attempts per Basketball-Reference.
The bet – Cleveland Cavaliers +11
If Simmons doesn't play, this is way too many points for the 76ers to be giving against a solid Cleveland Cavaliers team. If he does play, it's still a solid bet, but it becomes a little shakier.
The Cavaliers have to make Philadelphia beat them from behind the arc. They actually match up quite well with the 76ers, especially if Simmons is out. They can rotate Tristan Thompson, Kevin Love, and even Larry Nance Jr. on Embiid to keep a fresh body on him. The 76ers will be running the majority of their offense through Embiid, of course.
A big matchup in this one is also Collin Sexton having to deal with the excellent defense of 76ers' rookie wing Matisse Thybulle. Per Basketball-Reference, Sexton is averaging 18.8 points per game with an effective field goal percentage of 51.1%, which is very solid.
Thybulle has had a reputation for being an excellent defender since his freshman season at the University of Washington and he is proving that to be true so far this season. He will not give much on the offensive end and he is only playing 15.5 minutes per game according to Basketball-Reference. However, if this game is close down the stretch, expect him to be on the floor with his excellent defensive rating of 95.
The bet is still Cleveland +11. It's too many points to be giving up by a team who has struggled without Simmons. After a five-game win streak to start the season, they have lost three of their last four.
The Cavaliers, meanwhile are playing really well and will be looking to pull off the upset to finish off an undefeated three-game road trip and get to .500 on the season at 5-and-5.
Season betting record – 5-1-1