Cavs: Kevin Love is having so much fun this season
So far, this 2019-20 season for the Cleveland Cavaliers has had its share of awesome moments, and it seems that Cleveland big man Kevin Love is really enjoying this year, in particular.
The 2019-20 season for the Cleveland Cavaliers is predicated on them getting plenty of young pieces big minutes and progressing further in their full-rebuild.
With the Cavaliers starting the season 2-2 and looking like a really enjoyable team to watch, even while plenty of losses will pile up for them over the course of the year, it's refreshing to know that Cleveland star Kevin Love is at least fully bought-in when it comes to helping the team along their rebuild.
At least at the start of this season, in particular, Love is really enjoying the ride and taking it all in, and I love to see that.
Love appears to be fully healthy, which is so crucial for the Cavs to at least be competitive, and with Love being a primary leader on this team, along with Tristan Thompson, it's been really cool to see Love pumped up when the young players or other teammates are making plays.
Though I'm of course not saying that Love didn't enjoy prior seasons.
He was a key player in the Cavs' 2016 championship run and in other contending years with LeBron James here, but with Love being much more of a leadership presence now it seems he's having so much fun in this 2019-20 season, in particular, especially with him being fully healthy.
I've seen Love celebrating when teammates make a play more and more throughout games this year, and though you saw it some last season, Love only appeared in 22 games (per Basketball Reference), and it wasn't nearly as prevalent and just out there.
Here, Jordan Clarkson made a three-pointer after a nice dish from rookie guard Darius Garland to the corner in Wednesday's win over the Chicago Bulls, and you can see Love is a big fan, and for a key leader, it's important to let your teammates know your appreciation.
If you didn't see the dunk by Cleveland Cavaliers guard Collin Sexton over Chicago young center Wendell Carter Jr. to really put the game on ice, well, it was something else.
This view really is an amazing look at the play from Sexton, and Love's reaction was pretty awesome as well.
In this season and going forward, I really do hope that Love continues to show his appreciation and let it all out to get his teammates going.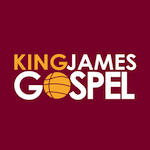 Want your voice heard? Join the King James Gospel team!
Write for us!
Now it's also a big plus that Love has been really effective as a playmaker in head coach John Beilein's offense and has played a significant role in getting teammates such as Sexton, Thompson and wing Cedi Osman good looks. Love is leading Cleveland in assists currently, with 5.0 helpers per game (per NBA.com), and is also leading them in rebounding with an incredible 16.8 per game (and has 16.8 points per game, too).
Moreover, this ball and man movement-predicated offense makes the Cleveland Cavaliers particularly entertaining, and it should lead to more celly's from Love and others.
Along with that, it was interesting, to say the least, seeing Love fully taking part in the Halloween side of things, and that again shows he's having so much fun in this 2019-20 season.
He went full #SpookySZN, and arrived to Wednesday's game with a Jason mask on, which was a sight in it of itself.
There was more where that came from, too, though.
Love apparently did post-game media availability (well at least some of it it seemed) with the Jason mask still on.
Talk about freaky, and for reference, he's been rebounding the ball at a historic rate in terms of Cleveland Cavaliers' history, per Elias Sports Bureau and Cavs Official Notes.
At any rate, it's been terrific to see Love fully bought into what the Cavaliers and Beilein are doing, and Love is clearly a player that can help build a winning culture here in Cleveland.
I'm glad that Love is seemingly in a great place mentally and physically and enjoying himself out there.
The young guys are looking to him as a primary leader, along with Thompson, who is playing out of his mind and leading Cleveland in scoring (with 20.3 points per game) and blocks (with 2.3 per game, per NBA.com), by the way, and again, it's been a pleasure to see Love really enjoying himself this year, and Double T, who only played in 43 games last season, too.
Maybe Love should come in wearing a different mask into every game from here on out?
As far as post-game, though, that'd be a bit much.