Cavs: John Beilein will need to use many different lineups, even if he doesn't seem to want to
The Cleveland Cavaliers will probably be jumbling up a ton of lineup combinations this season, and even though head coach John Beilein doesn't seem to want to, he and the coaching staff will need to use many different lineups in 2019-20 and players will seemingly be playing with a ton of different sets of teammates.
With the team amid a full-rebuild, the Cleveland Cavaliers will hopefully be playing a bunch of young players big minutes in the 2019-20 season.
Cleveland's three rookies that they drafted this year in rookie guard Darius Garland and wings Dylan Windler and Kevin Porter Jr. would all seem to have the makings of significant contributors this year, even in their first year in the NBA.
That's the case because again, with the Cavs at the early stages of a full-rebuild, and with all three of those pieces projecting as highly-productive catch-and-shoot players that will space the floor, and at least when it comes Garland and Porter (though I absolutely will not discount Windler's pull-up ability), two of the three looking as though they are two of Cleveland's best off-the-bounce shooting threats, those players should be getting a bunch of minutes.
In addition, players that should be getting a big minutes-share based on the strides they took last season, at least offensively as key cogs for the Cavs, are Cleveland 20-year-old guard Collin Sexton and Cleveland 24-year-old wing Cedi Osman.
Sexton was second among regular rotation players in 2018-19 for Cleveland in scoring with 16.7 points per game, and trailed only veteran guard Jordan Clarkson, who had a career-best 16.8 points per game (per NBA.com), and further cemented himself as one of the NBA's best bench scorers last year.
Anyhow, with Cleveland also having three expiring veteran guards that could all feasibly warrant play in meaningful minutes of games in Clarkson, who is seemingly a lock for a considerable minutes-share, Matthew Dellavedova and Brandon Knight, it seems realistic to think that new Cleveland head coach John Beilein and the mostly-new Cavs' coaching staff will trot out their fair share of three-guard lineups.
Well, that at least would seem to be the case before next season's trade deadline in early February of 2020, I would think.
Plus, given that Cleveland needs to see if their young backcourt tandem of Garland and Sexton can potentially work in large stretches of games in the near future (and I believe should start that pairing in a rebuilding year from the jump, anyway) I'd think Beilein and company will have to have a bunch of different lineup combinations this season, even if that's not necessarily what they'd want going into it.
Though he did reportedly touch on how the lineups/units were anything but set in stone and that it was only the first preseason game, Beilein had a starting lineup of Sexton, Knight, Osman, Love and Thompson (with Thompson playing the 5) against Argentinean club San Lorenzo de Almagro, per ESPN.
Playing off that, Beilein on Thursday reportedly hit on how on Friday, in Cleveland's second preseason game on the road against the Detroit Pistons, the Cavs would have a different starting lineup, and said the primary reason for that was experimentation, really, per Basketball Insiders' Spencer Davies.
Beilein would shortly after say that he doesn't want "too much experimenting to carry over" to when games do count, though, and that he wants players to "know their roles" to get them in a comfortable spot and have a routine going game-to-game and for what to expect, though, again, as transcribed by Davies.
That makes sense for Beilein to strive for continuity game-to-game, but it just seems unrealistic that there won't be many fluctuations with lineups as the year progresses to me, especially if injuries occur, as they unfortunately did in a huge way for Cleveland in 2018-19 and played a clearly sizable role in Cleveland only winning 19 games last season (per NBA.com).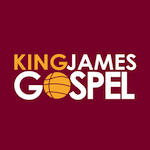 Want your voice heard? Join the King James Gospel team!
Write for us!
Again, I believe that even at the outset of the 2019-20 regular season, Beilein and the Cleveland Cavaliers' coaching staff needs to start the Garland-Sexton backcourt pairing, to see how they can be for considerable stretches of games, and though the pairing would likely have growing pains, those two seem to be two of Cleveland's best scorers next year and moving forward, but either way, Beilein and the coaching staff could elect to go with perhaps Garland coming in off the bench, at least to start the year, and put a veteran such as Knight as Sexton's backcourt mate to begin games and play for considerable stretches.
Furthermore, with Cleveland needing to get both Porter and Windler, when Windler returns from a reported left tibial stress reaction, which is seemingly likely after the regular season begins, (which is Oct. 23 at the Orlando Magic, by the way) good run in meaningful minutes seemingly more and more as the year progresses, I'd think that those two could have a bunch of different teammates on the floor in minutes with them.
That could potentially mean both Dellavedova and Clarkson (who will reportedly even play some 3 this year), or one of those two or Knight alongside Sexton or Garland, and I'd think at times alongside Osman even and a combination of bigs such as Tristan Thompson/John Henson and Larry Nance Jr. and/or Kevin Love could be on the floor with those rookie wings, too, to help simplify the game some. Conversely, young big Ante Zizic could be on the floor with those rookie wings, and maybe Garland, even, too, indicating a totally different lineup direction with a complete youthful focus.
Moreover, though clear roles, such as being key screeners in regards to Thompson or Henson both on and off the ball offensively, and in Henson's case, being a rim protector on the defensive end (he's averaged 1.5 blocks in 20.1 minutes per game for his career, per Basketball Reference) and clearing the glass, for example, seem straight-forward, with those two being on expiring deals, they could feasibly, if proven to be healthy, be dealt mid-season, and that could also be the case when it comes to I would think at least Clarkson in relation to the expiring guards.
With potential roster turnover, and injuries possibly happening during a long, grueling season, roles could realistically change down the line for players on the Cleveland Cavaliers, or at least fluctuate based on matchups against certain opponents calling for varying roles for young players and/or veterans.
I would hope that the Cavaliers don't have quite the massive lineup/role fluctuation they had in the 2018-19 season in 2019-20, but in my opinion, it's unrealistic for roles and lineups to be completely set in the regular season.
Beilein will see that pretty early on, I would think, and again, though the complete routine-based individual player role/lineup combination idea is a sensible one in theory, it's just tough to stick to given that the Cavs have so many worthy players of getting meaningful minutes but also have the potential for large-scale roster turnover with all their expiring contracts.