Cavs naming expanded media workroom after Fred McLeod is right thing to do
The Cleveland Cavaliers have reportedly named their now-expanded media workroom after the late Fred McLeod, which was the right thing to do.
Fans of the Cleveland Cavaliers, as KJG has mentioned recently, will dearly miss the late Fred McLeod.
It's still sinking in that McLeod is no longer going to be calling Cavs play-by-play.
He was one of the Cavaliers play-by-play announcers on Fox Sports Ohio for the last 14 seasons starting in 2006 alongside team legend Austin Carr, and it was such sad news to hear when McLeod passed recently, reportedly due to a heart attack (per Sam Amico of Amico Hoops).
McLeod was as good as it gets and Cleveland will again, miss him so very much.
McLeod was the Detroit Pistons play-by-play announcer for 22 seasons before coming to the Cavs, too, for the record.
Based on how people in the local media and players, such as LeBron, Tristan Thompson, Kevin Love and others, have highlighted all that McLeod did for others and with him bringing incredible dedication to his craft, the Cavaliers (per a team press release) naming their now-expanded media workroom after McLeod was the right thing to do.
The Fred McLeod TV Studio and Media Workroom is a newly re-designed work area where (per the press release, "home and visiting team media members gather in the television studio and media workroom space on the event level of Rocket Mortgage FieldHouse to hear from, and interview, the Cavaliers head coach."
This is also an area that will get so much use throughout the year with members of the media carrying out their writing of stories, and other media events will take place there, as the release noted, and again, this area being named in remembrance of the outstanding announcer in McLeod was a great move by the Cleveland Cavaliers organization.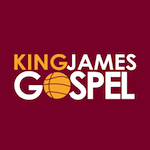 Want your voice heard? Join the King James Gospel team!
Write for us!
Playing off that, it was at least good to see the late McLeod's wife, Beth, expressing her appreciation for that move in a recent tweet.
McLeod brought such amazing enthusiasm to every broadcast, no matter what the standing of the team was at the time.
As has been referenced, it didn't matter if games featured the Cleveland Cavaliers initially post-LeBron James' first departure via free agency when the team was a really rough one to watch, or the Cavs' title contending teams with the return of James (who is now on the Los Angeles Lakers, as you likely know).
For us fans of the Cavaliers, McLeod is somebody who is likely impossible to really replace.
His love for the Cavs, and all things Cleveland sports, really, was palpable. One couldn't fake what McLeod brought to the table in every broadcast, and this move by the Cavaliers just proves that even more.
As was also hit on before here at KJG, the McLeod and Carr tandem was one that fans will never forget, and Carr I'm sure misses Fred more than words can describe.
Once again, RIP, Fred. Hopefully Beth and the rest of the McLeod family/their loved ones can hang in there and get through this unfortunate occurrance in due time.