Cavs: Daniel Gibson would make the perfect 'New Wine and Gold Era' bobblehead
If you have not heard by now, the Cleveland Cavaliers are celebrating their 50th season as an NBA franchise in 2019-20. One of the many ways the franchise is celebrating this milestone is by letting the fans vote on several different polls, and for the "New Wine & Gold Era" bobblehead, former Cavs guard Daniel Gibson would be a perfect fit.
One poll that recently came about in regards to the 2019-20 season was one where the fans of the Cleveland Cavaliers could vote on who gets a bobblehead from the "New Wine & Gold Era," and these were players from the 2003-2010 seasons who made significant contributions to the team.
Of all the players on this list (you can vote here, per the team), one name stood out to me, and that was former guard Daniel Gibson.
Back in 2006, Gibson was a second-round pick of the Cavaliers. Usually, second-round draft picks do not make much noise, if any, but Gibson earned a spot on the team.
That season Gibson played in 60 games, and while averaging less than five points per game (4.6), he did hit 41.9% of his three-point attempts (per Basketball Reference).
That season the Cavaliers made it to the Eastern Conference Finals, and Gibson played a significant part in that series. After scoring just 18 points in the first three games, Gibson stepped up and scored 63 points in the final three games (again, per Basketball Reference).
But the most memorable performance was in the clinching Game 6 when Gibson came off the bench to hit five three-pointers and score 31 total points to beat the Detroit Pistons.
This performance helped the Cleveland Cavaliers reach the NBA Finals for the first time in franchise history.
The following season, Gibson would go on to average 10.4 points and hit an incredible 44.0% of his three-point attempts, which ranked fifth in the league in 2007-08.
Despite missing 24 games that season due to an injury, Gibson still made the rookie/sophomore game and hit an incredible 11 three-point shots and was named the game's MVP.
In the 2008 playoffs, Gibson would go on to average 9.0 points per game and hit 45.2% from beyond the arc.
"Boobie" would, however, miss the final two games of the Boston Celtics series and the Cavaliers lost in seven games.
Gibson's overall production in 2009 and 2010 would take an overall drop, though he did manage to hit 47.7% of his long-range attempts in 2010.
After LeBron James left the Cleveland Cavaliers in the summer of 2010, Gibson was suddenly thrust into a leadership role and was expected to contribute more to the team.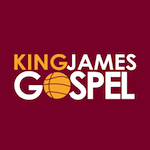 Want your voice heard? Join the King James Gospel team!
Write for us!
In that 2010-11 season, Gibson averaged a career-best 11.6 points per game and hit 40.3% from three-point range. The next two seasons Gibson's production took a dip once again, and he was failing to hit three-point shots at a 40.0% clip.
Though he was only 26 years old, Gibson would not have his contract renewed and would be out of the NBA for good from there.
Even though Gibson's career lasted seven seasons, he made quite the initial impact with the Wine and Gold. Personally, aside from LeBron, Gibson was my favorite player from that 2007 Cavaliers team.
He was an underdog that stepped on the NBA's biggest stage at just 20 years old and came up clutch. Gibson was also a fan-favorite and loved the city of Cleveland.
I remember seeing plenty of his jerseys on fans in Northeast Ohio.
While there are several players to choose from on that list, such as Mo Williams and Drew Gooden, Daniel Gibson was a memorable player from those Wine and Gold teams last decade, and he's the ideal candidate to be the next bobblehead selection for the storied 50th season in 2019-20.