Cavs rumors: Potential interest in Sindarius Thornwell likely about wing defense
The Cleveland Cavaliers could have interest in unrestricted free agent Sindarius Thornwell, based on a recent report, and that addition would likely be due to Thornwell's effective wing defense.
The Cleveland Cavaliers were not going to making huge splashes in the free agency market this summer, and we've touched on why that was going to be the case here at KJG.
It seems that Cleveland, which has two open roster spots going into next season for now, will fill one of those spots with a minimum-contract rotational project player, as Cleveland.com's Chris Fedor noted (and later said Cleveland will likely leave the other open).
Even after reportedly waiving J.R. Smith, the Cavs "remain about $22 million over the salary cap" for the 2019-20 season at this point, as Sam Amico of Amico Hoops emphasized, and because of the Cavaliers being limited, again, two names that are said to intrigue Cleveland are unrestricted free agents Ben McLemore and Sindarius Thornwell.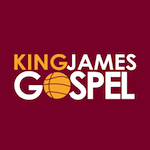 Want your voice heard? Join the King James Gospel team!
Write for us!
McLemore, who was waived by Sacramento in February (as Amico hit on), is a player that I'm anything but enamored with, as he's been mostly ineffective in previous rebuilding situations with the Sacramento Kings (of which he last played) and the Memphis Grizzlies in between that and his initial drafting by the Kings.
For his career, McLemore, a 2 guard listed at 6-foot-5 and 201 pounds (per Basketball Reference), has averages of 8.8 points on only 49.4% effective field goal shooting, but at least could provide some off-the-catch perimeter shooting, as he's hit a decent 35.3% of his three-point attempts (again, per Basketball Reference).
That being said, with the Cavaliers being packed with guards, even though likely rotational guards Brandon Knight, Jordan Clarkson and Matthew Dellavedova are expiring, and McLemore not providing playmaking (an assist rate of just 7.3% and only 1.1 per game for his career) and not providing much, if any, defensive impact, I wouldn't be a fan of Cleveland giving him a flier.
The 26-year-old McLemore's had his chances while playing an average of 23.7 minutes per game (per Basketball Reference) in five-plus seasons, and I just don't see him playing meaningful minutes over a piece such as Dylan Windler or maybe Kevin Porter Jr. as making any sense.
Cavs rumors about a potential low-cost addition of Thornwell is sensible, though; Thornwell was waived by the Los Angeles Clippers earlier this month, as was initially reported by Hoops Rumors' JD Shaw and then noted on NBA.com's transaction page (and h/t Clips Nation's Robert Flom).
Thornwell is not a player that's going to add much offensive scoring pop or create much for others, but he could provide productive minutes defensively guarding opposing wings, and with the Cleveland Cavaliers not having any plus wing defenders on the roster, that'd be a welcomed addition.
Thornwell only played 4.9 minutes per game in 2018-19 in 64 game appearances due to his prior team, the Clippers, being on the healthier side.
In his rookie year, though, Thornwell did get more playing time and did play some meaningful minutes (15.8 per game in 73 appearances, per Basketball Reference), and averaged 3.9 points, 1.9 rebounds and 0.7 steals per game.
When it comes to that wing defense, Clips Nation's Sabreena Merchant highlighted how the 6-foot-5, 215-pound Thornwell did do a nice job in his limited time on the floor (often in end-of-period situations) as a wing defender, and his occasional presence off the bench could be a solid fit at the 2 or 3 alongside a combination of perimeter pieces such as Collin Sexton, Darius Garland, Porter, Cedi Osman, Windler, Knight, Dellavedova or Clarkson (though the last three, again, are expiring).
"Thornwell had the best defensive rating on the Clippers of any player who appeared in at least three games at 96.8 points allowed per 100 possessions. This is in part because Thornwell was able to keep his opponent out of the paint with his length and quick feet. Opposing teams also shot significantly worse from three-point range with Thornwell on the floor, including 16 percent worse on corner threes, a testament to the amount of ground he could cover."
Thornwell does a better job than most of other Cleveland perimeter players in on-ball defense, as he sits and slides well, and is alert off the ball, as evidenced by his career 2.0% steal rate (per Basketball Reference), and him doing a solid job of navigating through off-ball screens to be in sound position to contest perimeter shooters and/or deter drivers.
With that sort of ability on defense/a 6-foot-9 wingspan (per NBA.com), and with Thornwell having lined up at the 3 position 69.0% of the time through his two NBA seasons at this point, he would seem to be a decent low-cost addition for the Cleveland Cavaliers.
Cavs rumors involving Thornwell would also make sense as he is only 24 currently, and a minimum contract for him would be for $1,620,564 in 2019-20, according to minimum contract information from Hoops Rumors' Luke Adams.
With Cavaliers general manager Koby Altman and the front office having $2,858,371 to spend before they are at the luxury tax threshold (per Spotrac), to go with "around $5 million in trade exceptions," one of those roster spots for next year going to Thornwell would be a decision that would warrant a thumbs up from me, and I would imagine Cleveland head coach John Beilein, too.
Cleveland doesn't have a roster with really any plus wing/perimeter defenders at this point with David Nwaba reportedly signing with the Brooklyn Nets via unrestricted free agency earlier this month.