Cavs rumors: J.R. Smith potentially going to Lakers would be logical
J.R. Smith, who is still under contract with the Cleveland Cavaliers, though not actively a member of the team, could reportedly join the Los Angeles Lakers this summer if he's waived, which would be logical.
There's been rumors swirling about potential trade landing spots for J.R. Smith, due to his favorable contract structure for next season, for months.
The Cleveland Cavaliers were not ultimately able to trade Smith leading up to and/or during the 2019 NBA Draft, though, and as we previously touched on, according to a report from The Athletic's Joe Vardon (subscription required), it's become more and more likely that the veteran shooting guard simply gets waived by Cleveland, which would lead to the Cavaliers paying him only his partial-guarantee of $3.87 million.
After June 30, his contract for 2019-20 would be for $15.68 million (salary information via Spotrac), and whether or not the Cavaliers find a trade partner by that date, Smith would almost certainly be waived, because he's not been a very effective player for the last two seasons, and last year, Smith only appeared in 11 games (per Basketball Reference), as we've noted.
In those games, Smith only averaged 6.7 points and had an effective field goal clip of just 41.8% (per Basketball Reference).
That being said, a feasible landing spot for Smith after he is (almost certainly) waived appears to be the Los Angeles Lakers, according to a report from Yahoo Sports' Chris Haynes, and that wouldn't be shocking at all, as Smith would be joining his former teammate in Cleveland in LeBron James.
Plus, both of them are represented by Klutch Sports/Rich Paul as well, and along with that, Cavaliers' key bench scorer Jordan Clarkson also switched representation to Klutch/Paul, too (per Vardon), and that agency represents Tristan Thompson and Darius Garland, anyhow.
https://twitter.com/YahooSports/status/1143615973783678976
Haynes also mentioned that Kyle Korver, currently of the Memphis Grizzlies (and another former teammate of LeBron James with the Cleveland Cavaliers), could be a potential target for the Lakers, too, considering per Haynes, it's believed by most that Korver will eventually be bought out.
The 38-year-old Korver, who has the fourth-most three-pointers made all-time (again, per Basketball Reference) was recently a piece involved in the Memphis-Utah Jazz trade centered around former Grizz point guard Mike Conley (as was initially reported by ESPN's Adrian Wojnarowski).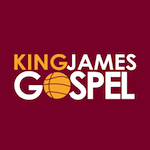 Want your voice heard? Join the King James Gospel team!
Write for us!
Swinging back to Smith, with an opportunity to get away from the rebuilding Cavaliers and again play with LeBron, he might be able to get back to his prior ways and be an efficient shooter from three-point range.
Despite having a decline in overall production since his championship-winning ways with Cleveland in 2016, Smith did still shoot a respectable 36.3% in his last two seasons playing with James on the Cavs (per Basketball Reference), so playing for a contender when he's fully-engaged with LeBron, maybe he can be a nice piece for L.A.'s rotation.
Anyway, this report from Haynes makes perfect sense, as I'm sure Smith would be more locked-in playing for a team that could very deep in the 2020 postseason, even with the salary cap details needing to be still sorted out regarding the reported Anthony Davis trade/Davis' trade kicker, as was recently noted by The Athletic's Sam Amick.
Perhaps general manager Koby Altman and the Cleveland Cavaliers will still eventually find a suitor for Smith in the next few days, but given Vardon's report and how they would likely go considerably deeper into luxury tax territory after taking back a bad contract with a future asset, which is now something they seemingly don't want to do (even with owner Dan Gilbert's willingness to do so), the Smith waiving is more likely.
Anyhow, once again, Smith-to-Lakers rumors and re-joining James this summer would be anything but shocking, and Haynes' report gave logical reasons for it.