Cavaliers: Nik Stauskas believing John Beilein will adjust to NBA is a plus
Cleveland Cavaliers head coach John Beilein is the latest head coach to make the transition from college to the NBA ranks, and one of his former players, Nik Stauskas, believes Beilein will adjust just fine to coaching at the highest level of professional basketball.
The Cleveland Cavaliers seem to be all-in on their new head coach John Beilein at this point.
Based on what they've reportedly said about him, Beilein has the combination of track record as a winner at other levels of basketball (not the NBA, as we've hit on here at KJG), tremendous work ethic that Cleveland values so highly in its organization, and the right way of developing players to be their best.
One player who touched on the prospects of Beilein at the NBA level was Nik Stauskas, who closed the 2018-19 season with the Cleveland Cavaliers (and is now set to be an unrestricted free agent this summer).
Stauskas, who played for two seasons at Michigan with Beilein as his head coach, said that he doesn't believe Beilein will have a tough time adjusting to the Association, courtesy of Cleveland.com's Chris Fedor.
"I don't think he's going to have any trouble making the jump to the NBA," Stauskas told cleveland.com. "He's going to have to make a couple of adjustments, but nothing he can't do."
Stauskas, though his play has been spotty throughout his NBA tenure (which has been five seasons, per Basketball Reference), has proven to be a solid three-point shooter (a career 35.3% hit rate) that can get hot for a team's bench unit, and a key reason for that is likely due to Beilein helping the NBA veteran be productive at the NBA level as a rotational shooter and cutter.
As KJG contributors have emphasized, Beilein has proven that he can adjust his team's offensive style (and presumably defensive style, I would imagine) to fit his personnel, which Stauskas discussed, per Fedor.
"What makes Coach Beilein's offense effective is being able to change based on the players he has and the strengths players have," Stauskas said. "My freshman year, our two best players were Trey (Burke) and Tim (Hardaway Jr.) and they led us to the national championship game.

"My sophomore year they left, and now we were left with a different team, different identity. We had the same setup for our offense, but now he introduced so many different options within it. He'd tweak the offense every season based on the strengths of his players. If he had a left-handed player that was really good going downhill he would flip his offense so it would run to the right side so a left-handed player could get to his strong hand."
This should put a smile on the face of Cavaliers general manager Koby Altman and others in the front office, to go with players such as Kevin Love and Collin Sexton.
Though Stauskas would eventually note (per Fedor) that Beilein will need to adjust to "not having as much structure" in the league as there was in college basketball, he detailed how Beilein was able to connect with him and all of his players, really, so that is also encouraging to hear for what's to come for the next head coach of the Cleveland Cavaliers.
I don't believe the Cavaliers should bring back Stauskas, who is fairly limited on both ends of the floor, particularly on-ball, but considering his prior relationship with Beilein at Michigan, it would be logical for Stauskas to want to be back playing for his old coach, which I would think is the case.
In 24 games with Cleveland last season, Stauskas averaged 5.5 points on 49.1% effective field goal shooting, to go with 2.0 rebounds in 14.3 minutes per contest (per Basketball Reference).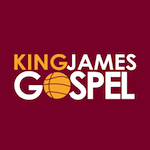 Want your voice heard? Join the King James Gospel team!
Write for us!
Furthermore, it seems that Beilein definitely has the ability to make it work with the Cavs if he has a few years to develop players and tailor his style to them.