Report: Cavaliers will attempt to trade J.R. Smith in June
The Cleveland Cavaliers are reportedly looking to trade J.R. Smith in June if possible.
It is not secret that the Cleveland Cavaliers want to trade J.R. Smith if they can, and according to a recent report from The Athletic's Joe Vardon (subscription required), it appears that will the veteran would likely be moved in June.
Vardon emphasized that if Smith is "waived or traded by June 30, he only costs $3.9 million," and then said how that would "drop Cleveland below the tax line straightaway."
Being able to trade Smith by that June 30 date would be beneficial considering that, as Vardon hit on, Smith would make "15.8 million."
Smith's only played 11 games this season for the Cleveland Cavaliers, and has been reportedly, thanks to a mutual agreement between he and the Cavs, essentially exiled from the team.
Vardon then emphasized how Cleveland is not going to buy out Smith because they have "every intention of trying to trade him in June."
Considering the Cavaliers have seemingly held strong in reportedly not buying out Smith since the passing of this season's February 7 NBA trade deadline, this news sticks to their script of wanting to potentially get something in return for the up-and-down guard (one would assume a draft pick maybe attached a role player) and not having being tasked moving Smith with him having that $15.8 million salary for 2019-20.
Vardon then touched on how the Cavaliers are only "$33,200 away" from the luxury-tax line, and they want to avoid getting near or over that because squads who pay "luxury taxes in three of any four seasons are taxed the highest and have the least flexibility within the NBA's confusing salary structure."
Furthermore, as Vardon noted, the Cavs "have no more financial flexibility to do anything this season."
Due to that lack of financial flexibility in the short-term making a buyout especially unwise, Cleveland trading a player with the contract structure of Smith would seem to be a major priority for general manager Koby Altman and company in the coming offseason.
As we've noted before, some (potentially contending) teams may be interested in trading for the veteran guard, due to his sharpshooting ability when mentally locked in.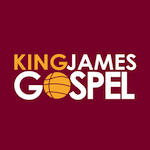 Want your voice heard? Join the King James Gospel team!
Write for us!
For his career, Smith has made 2.0 three-point field goals per game while shooting 37.3 percent from deep (per Basketball Reference). Hopefully that pedigree and the only $3.9 million guaranteed for 2019-20 before June 30 can make a compelling case for the Cleveland Cavaliers to finally trade Smith.