Nik Stauskas could benefit from fresh start with Cleveland Cavaliers
The first trade deadline domino fell for the Cleveland Cavaliers on Sunday when Rodney Hood, who was one of the many Cavaliers to be linked to trade rumors, was reportedly dealt to the Portland Trail Blazers.
In that Rodney Hood trade to the Portland Trail Blazers, the Cleveland Cavaliers reportedly acquired Nik Stauskas, Wade Baldwin IV and second-round picks in both 2021 and 2023, per ESPN's Adrian Wojnarowski. This now brings the total number of future draft picks acquired this season by the Cavaliers to seven (six second-round picks & a first-round pick, as was detailed by ESPN's Bobby Marks).
While the Cavaliers are clearly building for the future by stockpiling draft picks, the addition of Stauskas could be a fresh start for the once-promising lottery pick.
Stauskas averaged 17.5 points on 44.1 percent shooting from three-point land in his final season at the University of Michigan, per Sports Reference. That successful season not only won Stauskas the Big Ten Player of the Year, but it also vaulted his name into being a potential top-10 pick in the next season's draft.
Back in 2014, the Sacramento Kings made Stauskas the eighth overall pick in the NBA Draft, but he only lasted one season out West before he was traded to the Philadelphia 76ers.
Over the next two seasons, Stauskas would have his greatest success as a member of the 76ers, averaging 8.5 points (38.5 percent shooting on 3-pointers), then the following year he upped his scoring average to 9.5 points on 39.6 percent shooting from beyond the arc, per Basketball Reference.
Last season Stauskas split time between the 76ers and Brooklyn Nets, and his scoring average dipped to 4.4 points per game while he played in just 41 games. This summer Stauskas changed uniforms once again, as he wound up signing with the Blazers.
Stauskas averaged 22.4 minutes per game in October while scoring ten points on 46.4 percent shooting from beyond the arc. But in the following months, the minutes went down for Stauskas, as he averaged just 14.2 minutes and his scoring average dipped to 5.9 points per game in November, per NBA.com.
Stauskas seemingly fell out of the rotation as the calendar turned to 2019, playing in just seven of the 15 games during the month of January.
On a Cleveland Cavaliers team that is near the bottom of the league, there will be little pressure on Stauskas, and he could use this opportunity as a way to get his career back on track. After all, he is just 25 years old and has proven to be a capable three-point marksman in the past, primarily of the catch-and-shoot variety.
With little pressure on him, Stauskas could play his way onto the Cavaliers roster for the future. Young players on a cheap contract was something Cleveland was reportedly searching for, and Stauskas certainly fits that criteria. His contract expires after this season, according to Spotrac.
And if Stauskas does not work out, the Cavaliers can simply let him walk.
This trade also gives former Cavalier Rodney Hood the chance to play on a playoff contending team, and his "enthusiasm for joining the Blazers on a playoff push" sealed the deal, Wojnarowski's sources told him. Due to Hood playing his season on his one-year, qualifying offer, as Wojnarowski noted, Hood had "veto rights."
Given that, Hood getting a chance to seemingly be a key part of a postseason rotation made the trade essentially go through, in addition to the Cleveland Cavaliers reportedly releasing guard Kobi Simmons yesterday, as the team announced, to make the Hood trade go through roster-numbers-wise.
Portland has been known for their strong guard play over the past few seasons, but always seemed to lack a consistent scoring option on the wing.
Given Hood's scoring ability combined with his newfound motivation of playing on a contender, this appears to have all the makings of a successful pairing.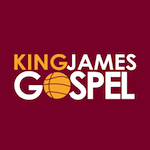 Want your voice heard? Join the King James Gospel team!
Write for us!
This deal provides both teams with what they need. Hood provides the Blazers with another scorer, while the Cavaliers acquire two young players and, more importantly, two future draft picks to help bolster the roster in the coming years.