Cleveland Cavaliers: We'll see if Stevens' comments on Lue have merit
Boston Celtics head coach Brad Stevens had high praise for Cleveland Cavaliers head coach Tyronn Lue this week, but we'll see if those mean anything as the 2018-19 season plays out.
The Cleveland Cavaliers may or may not have a good head coach in Tyronn Lue. I'm not really even sure if Lue knows if he's good or not; he has had LeBron James his entire time as the head coach for the Cavs up until this coming year. Nonetheless, Boston head coach Brad Stevens, widely regarded as one of the league's elite, is a big fan of Lue.
Stevens and Lue have had their share of postseason games against each other, and Lue has gone 8-4 in said matchups as the head coach. He had the best player, and one time had Kyrie Irving, though.
Either way, there was no lack of conviction from Stevens in regards to Lue's "outstanding" ability to coach in this league.
Here's what Stevens had to say, per Cleveland.com's Chris Fedor.
"Every interaction I've had with him has been just great," Stevens said recently. "I think he does a really, really good job. Always put guys in a great position to have success. I think he's outstanding."
Well, maybe that is just "coach speak" from Stevens in terms of speaking glowingly about one of his NBA coaching peers. Lue and the Cavs did just beat Boston, which is a good sign for Cleveland to start the preseason. The young players and veterans alike on the Cavs probably like Lue.
He seems on all accounts to be a player's coach, and that's likely a huge reason why the Cavaliers promoted him mid-way through the 2015-16 season to take over for David Blatt.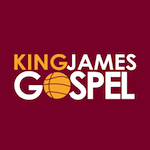 Want your voice heard? Join the King James Gospel team!
Write for us!
It won't take long for the Cavaliers to find out what Lue's made of this year, though, but that's fine.
Much like the players on Cleveland this year such as Kevin Love, Cedi Osman, Rodney Hood, Larry Nance Jr. and others, Lue is set out to prove something without the King in The Land now.
Cleveland is now focusing on pushing the pace, and throttling up their defensive pressure with players like Collin Sexton. That hasn't been the case in recent seasons, as too often bogged down and stagnant offense slowed tempo, and the Cavs ranked 29th out of 30 teams in defensive rating last year.
However, Stevens sees Lue as a coach that utilizes his personnel in the best way possible, and sees him as a coach that isn't afraid to change it up.
He had this to follow up (again), per Fedor.
"I thought they've always done a great job of adjusting on the fly, they've always done a good job of using all their pieces to put us in position where we had real issues," Stevens said.
With Cleveland being written off for the most part this season without James, we'll see how much that'll be used as motivation for the Cavaliers.
Maybe Lue's philosophy change to push the pace and use Kevin Love all over the floor will pay off. It might not. Either way, the Cavaliers need to give him some time to implement his new systems both offensively and defensively.
If the Cavaliers can be in the near running for the postseason and the young pieces show tangible improvement, I'd say Stevens' compliments toward Lue would have more weight.