When Larry Nance Jr. returns, that will help Cavs push more
The Cleveland Cavaliers have been without two key contributors in Larry Nance Jr. and Jarrett Allen as of late, as both have missed Cleveland's last four and five games, respectively.
In Nance's case, that's been reportedly due to a "mystery," albeit non-COVID-19-related illness, whereas with Allen, that's been in relation to a concussion.
To hit on Allen briefly, the Cavs have had their share of interior defensive struggles without him in there, and his activity as a screener, both on and off-ball, to go with the vertical spacing he provides, has been deeply missed. That's evident.
In regards to Nance, though, as KJG's own Amadou Sow recently highlighted, it's apparent that Jr. has been the Cavs' "engine" this season. When Nance has been involved and fully there, physically, if you will, he's been such a crucial all-around player for the Cavaliers.
Nance has typically filled in as Cleveland's starting 4 in his appearances this season with Kevin Love having been mostly sidelined because of right calf strain injury complications, for some initial background.
On the year, Jr.'s had 10.1 points, 7.1 rebounds, 3.1 assists and 1.8 steals per contest, and when he's been mostly healthy/at his max capabilities, has been quite the Swiss Army knife-type contributor, as the aforementioned Sow demonstrated.
And although Nance did miss 13 games due to a fractured left hand leading into the All-Star break, he had been doing a nice job even as a spot-up threat leading into his recent absences post-All-Star. In his 10 games active post-All-Star thus far, Nance has hit 37.5 percent of his three-point attempts, and has hit a career-best 37.9 percent from deep on a career-high 3.3 attempts per game so far on the season.
With Nance's recent absences, though, it's been tough for Cleveland's defense, as we know.
He does a commendable job on-ball against 3's and 4's, still can hold up in some matchups against 5's (though he's more of a 4), and as a team defender/rotator, has been outstanding. He's had again those 1.8 steals per contest on the year, and has been tied for second in the league in deflections per game this 3.7, per NBA.com's hustle data.
And that sort of thing, for instance, and Nance's improved handle/playmaking, to go with it, have been again, missed lately. The Cavaliers haven't been able to get out and run in transition/secondary transition quite as much sans Jr.
That could change to some degree when he is back, though.
When Nance returns, that will help the Cavs generate more looks on the break/secondary break.
Love coming back should help Cleveland offensively as he gets more acclimated, and it will be interesting to see how a Love-Allen frontcourt can be when both get burn in there for stretches, but when Nance is back, in particular, that should aid the transition game.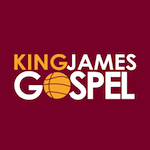 Want your voice heard? Join the King James Gospel team!
Write for us!
Nance, as we touched on, has helped the Cavs throughout the season by consistently getting his hands opportunistically in passing lanes, leading to deflections/steals. And that's led to easier offense for others such as Collin Sexton, Darius Garland and/or Isaac Okoro, among others, also with Nance being able to lead breaks himself.
The Cavs have been in the middle of the pack in terms of frequency, by and large, albeit they've been proficient, typically, in converting on those sort of chances, and have placed in the 76th percentile in transition efficiency, per Synergy Sports. Albeit, they had placed in the 62nd percentile before their last outing.
In recent games, without Nance's defensive playmaking/grab-and-go capabilities, though, we haven't seen as much out on the break. There have been some of those looks, sure, but the transition feel/secondary transition feel from Jr. has been something that's been seemingly missing of late, and it's led the Cavs mostly needing to go against set defenses.
Cleveland, led by a career-high 37 points from Darius Garland, and with great ball movement throughout and impactful help defense, was able to get high quality looks in a blowout win on Monday at the San Antonio Spurs, as an aside.
And the Cavs, while the shooting has been spotty, have been able to get some quality looks for a number of stretches, however, not having a grab-and-go big in there in Nance has made it tougher to take advantage after defensive rebounds in other matchups. In turn, Cleveland hasn't been able to get quite as much energy from Nance not having been in there these past handful of games, again, not regarding the Spurs game in this case much.
That said, when Jr. is back for the Wine and Gold, and I'd still expect him to be playing a bunch, regardless of Love being back, his all-around impact should help the Cavs generate more opportunities on the break/secondary break game-to-game.
Granted, that doesn't necessarily mean the Cavaliers will be pushing it a ton possession-to-possession, as they are 24th in pace.
But when Nance does get back, it's apparent that his defensive disruption, improved handle and also ability to hit trailers, such as Love, Dean Wade or Taurean Prince, should aid Cleveland's efforts in the transition/secondary transition game.
That should help provide the Cavs some much-needed energy, too, and perhaps with Jr. occasionally at the 3 in spurts here and there, with Allen at the 5, even.
Hopefully we see Jr. back soon, of which I'd imagine we will.