Cavs: Just don't finish in the middle of the NBA standings
The odds of the Cleveland Cavaliers finishing towards the top of the NBA standings are slim, but finishing in the middle would be to their detriment.
This year's Cleveland Cavaliers team has a nice mix of young players and veteran players with a few that have championship experience. I think we can all agree that the future of this team revolves around the growth of the young guys along with continually bringing in talented players that can make an impact moving forward.
When going through a rebuild in the NBA there are multiple ways to make it a successful venture. You can bring stars in through free agency, build through the draft, or make smart, timely trades to get the right pieces when needed.
Cleveland unfortunately is not a desirable NBA destination for superstar free agents, so that option for a rebuild is pretty much out. Getting players through trades becomes a little bit more difficult as you have to have desirable players that other teams want while they have the pieces you are looking for.
And on top of all of that you also have to make sure the financial/salary-matching part of the trade works. There is another element to a rebuild that we haven't touched on as of yet, however.
Those good young pieces that we currently have in Collin Sexton, Darius Garland and Kevin Porter Jr., most notably, need to continue to have their growth in the NBA a priority as well so they are ready to lead this team as that next wave of young talent we get comes in. Those three are the core nucleus of the future of this Cleveland team.
We have not seen Porter in action yet because of personal reasons, but he showed plenty of promise last season with 10.0 points, 3.2 rebounds and 2.2 assists per game as a rookie.
In relation to Sexton, he's missed Cleveland's past four games due to a left ankle sprain, albeit he's looked great in his burn so far, and has led Cleveland in scoring with 25.1 points per outing, and has had 3.5 assists and 1.4 steals per game.
Garland, meanwhile, has missed the Cavs' past six games because of a right shoulder sprain, but he's looked to have turned a corner. He's had 17.2 points and 6.3 assists per contest, and Sexton and Garland have hit 51.6 and 46.9 percent from three-point range, respectively, to begin 2020-21.
Circling back, though, the best way to accomplish moving the rebuild forward/getting young pieces key reps, is to get these guys healthy so they can log significant minutes to gain experience in the league. The best way to grow in sports at any level is to play real-time minutes against the best players in the world.
The Cleveland Cavaliers need to continue to grow their current young players as the rebuild goes on, and that's also a great way to limit any setbacks. As far as the Cleveland Cavaliers franchise goes the best option for the future should be to build this team further through the draft.
And in that realm, let's not discount Isaac Okoro, who has been a very impactful defender early on, as evidenced by him averaging 2.6 deflections per game, per NBA.com's player hustle data.
The Cavs need to keep steadily building through the draft.
Getting good picks through an NBA draft are more far and few between than any other sport. Being as close to a lottery pick as possible is extremely important to get one of those few roster-changing players, and if you finish at the top of the standings you are at the bottom of the draft list.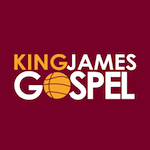 Want your voice heard? Join the King James Gospel team!
Write for us!
There is nothing wrong with that, because you are most likely competing for championships with the elite level talent already.
If you are one of the worst teams you get the best chance to get into the lottery and get one of those coveted talents.
In the upcoming 2021 NBA Draft, if the Cavs were to land prospects such as Cade Cunningham, Evan Mobley or Jonathan Kuminga, for example, they'd look to be in excellent shape in terms of a young core looking onward. The worst thing believe it or not is to be stuck in the middle, though.
Being stuck in the middle means you aren't close to competing for titles, but you're a little too good to have a shot at the lottery. Being stuck in the middle during a rebuild is the worst place to be, because you could be stuck there for years.
We definitely don't want our club tanking, but we also don't want to get stuck in the middle for the next seven-to-10 years. These are the exact reasons why rebuilds are just so hard and can take longer than fans like to admit.
The Cleveland Cavaliers can't finish in the middle of the NBA standings just to get stuck in the middle trying to rebuild. Just ask the Dallas Mavericks, Atlanta Hawks and the New York Knicks during the early 2010's. Don't get stuck in the middle.