Cavs: What suggested FA target Alex Len could provide
The Cleveland Cavaliers should be targeting Alex Len.
The Cleveland Cavaliers were not a squad that was going to be throwing haymakers this free agency period, with Andre Drummond opting into his $28.7 million player option. And while it was a tough loss both from an on and off-floor perspective, longtime Cavs big Tristan Thompson, who was an unrestricted free agent, signed with the Boston Celtics on Saturday.
So what should the Cavs be looking for now following that TT decision? It seems pretty clear to me: the focus should be shifted to backup 5.
As far as a few targets, with Nerlens Noel reportedly signing with the New York Knicks on Saturday, Cleveland should be targeting Alex Len to me.
Both of them were among suggested potential targets by Cleveland.com's Chris Fedor recently (subscription required), and I'd be on-board with either of them, and though I could be with Harry Giles, Fedor did make a fair point about the injury history.
Circling back to then, however, he again should be Cleveland's key target at this point.
That's at least in terms of backup 5 options to Drummond, who, granted, would seem to clearly be a potential trade piece for near the 2021 deadline. Cleveland could work to patch things together from there, and if the Cavs were able to net an asset or two for down the road, perhaps that could be plausible.
Anyhow, we'll now get into what the aforementioned Len, who could perhaps be added with some of the $9.8 million non-taxpayer mid-level exception, so maybe a two-year deal for something around $8-9 million total maybe, could bring for Cleveland. Len, an unrestricted free agent, made roughly $4.2 million last season.
Len could be a solid backup 5 for the Cavs.
The 27-year-old Len didn't have the best season in the world in 2019-20, and it was unfortunate that he wasn't really able to build on his success as a catch-and-shoot threat from 2018-19. In 2019-20 with the Atlanta Hawks, he shot only 25.0 percent from three-point range in 40 appearances, which likely played into him being a part of a trade package in being sent to the Sacramento Kings.
But frankly, for a backup 5 and/or a 5 in general, it was very encouraging that Len, in his first season really doing it regularly, showed promise in the stretch big sense via catch-and-shoots/pick-and-pops.
In 2018-19, Len hit 36.3 percent of his 2.7 three-point attempts per contest, and though Trae Young's playmaking helped some, Len did place in the 70th percentile on spot-ups then, per Synergy Sports. Conversely, he only placed in the 39th percentile in 2019-20 on spot-ups, again, per Synergy.
Albeit if Len can recapture some of his catch-and-shoot touch and hit in the 33.0-35.0 percent ball park with Cleveland, that could help from a spacing standpoint in stretches.
I don't think that's completely far-fetched, and for a backup 5, I'd take that off of deliveries from Darius Garland, Kevin Porter Jr., Collin Sexton and/or Dylan Windler, frankly.
In terms of the interior presence, Len is not a guy that you're going to run offense through a bunch, and even with him gaining weight in recent seasons, his post-up game has its ups and downs, albeit they are some touch there via jump hooks.
But Len does time up his rolls off handoffs/after setting on-ball screens for guards pretty well, and I'd imagine that could be viable in stretches, as his feel has seemingly improved there in recent years, to go with touch inside of say, five-to-ten feet.
And while at times I still would prefer to see him play through and/or initiate contact some, Len did at least hit 68.3 percent of his shots in the restricted area, per NBA.com's shooting data.
To me, Len, who though he had some ups and downs in 2019-20, could provide some solid offensive play and/or a nice rolling and potentially, pick-and-pop presence in stretches offensively. He has a career clip of 8.0 points in 19.6 points per game, for what it's worth.
On the defensive end, Len is hardly Noel in terms of potential switchability. That's not something you'd be getting if you're Cavs head coach J.B. Bickerstaff and company with Len.
But he is a 7-footer that has improved in recent seasons when it comes to playing with verticality more game-to-game when he's been on the floor. Plus, a block rate of 4.1 percent for his career and 1.8 blocks per-36 minutes suggests he could provide some rotational rim protection for the Cleveland Cavaliers.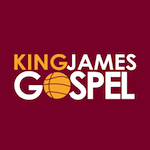 Want your voice heard? Join the King James Gospel team!
Write for us!
So in stretches with players such as Windler, KPJ and/or Larry Nance Jr., Len could help out on the inside, I would think, as Jordan Bell, whose deal is non-guaranteed for next season, is more of a small-ball 5.
And lastly, factoring in both ends of the floor, Len's career rebounding clips of 11.0 percent offensively and 23.7 percent defensively seem to show he'd be a capable glass cleaner for the Cavs.
Moreover, if the Cavs were to move Drummond at some point, at least for the latter part of 2020-21, he would seem to be a viable stop gap 5 for them to finish out the season, honestly, via team-friendly deal.
From there, I'd imagine the Cavs could very well target their 5 of the future in the 2021 NBA Draft, for example, one way or the other. Or perhaps they could look to make a move to acquire that down the road/after next season plays out if possible.
But adding Len via team-friendly deal, which it'd seem to be, would be a logical move at this point in free agency for Cleveland, from my perspective.