Cavs: Larry Nance Jr.'s comments about Tristan Thompson are spot-on
Tristan Thompson gave everything he had and more for the Cleveland Cavaliers.
Tristan Thompson has now left the Cleveland Cavaliers for the Boston Celtics after spending his first nine years with Cleveland. Thompson, who was an unrestricted free agent, reportedly signed a two-year, $19 million deal with Boston on Saturday.
Cleveland took him fourth overall in 2011, the same year they drafted Kyrie Irving. This was the Cavs' first draft with top picks since LeBron James' departure to the Miami Heat (formally via sign-and-trade) the summer before, at least then bringing them two players who were very valuable in their championship run years later.
Thompson's career averages in Cleveland were 9.4 points and 8.7 rebounds per game, though these do not fully reflect what he provided for Cleveland.
And these comments by Cavs big man and former teammate of Thompson's, in Larry Nance Jr., via Cleveland.com's Chris Fedor, said it all about why TT should have his number #13 retired at some point by the Cavs.
Nance was spot-on emphasizing how TT should have his jersey number retired by the Cavs.
The first thing that comes to mind with Thompson is his style of play. Thompson was gritty and hustled hard, something any team whose struggling could use. It's a championship style of effort that Thompson plays with.
I view Thompson's career's in three parts. Part One is before LeBron returned. There were four years of missing the postseason, and they were filled with uncertainty within the organization and roster. But, one thing that remained consistent was Thompson's play and nonstop motor.
Another important thing to remember was his 447-game streak of consecutive games played in, which is a Cleveland Cavaliers franchise record. After missing only six games his rookie year in the 2011-2012 season, he didn't miss a game until the 2016-2017 season. There were four entire seasons that he did not miss a game in, and in two of those seasons, he started every single contest.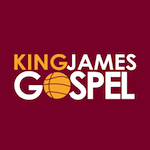 Want your voice heard? Join the King James Gospel team!
Write for us!
This grittiness carried over and it was most valuable in what I consider Part Two of his career, once LeBron returned. Thompson's style of grit and tenacity carried over instantly and become even more necessary for the Cavaliers to win games. Now that Cleveland was back on the national scene with the King back, this style of play received the recognition it deserved.
In the first season of James' return, the Cavaliers ended up losing Kevin Love for the rest of the postseason in Round 1 from a dislocated shoulder injury he suffered versus the Celtics. Kyrie Irving was also banged up and ended up missing a lot of that 2015 postseason as well, including the crushing fractured kneecap he suffered at the end of Game 1 in the NBA Finals against Golden State.
Cleveland was down a game, and down two of their stars now that Kyrie was also injured. This left LeBron and the rest of the team to try coming together and making the impossible happen.
They were ultimately unsuccessful and ended up falling short to the Golden State Warriors' dominance in Game 6, but Thompson's ability to play that tough style of basketball served as a bit of kryptonite for Golden State at the time. He and along with other players like Matthew Dellavedova made that series way tougher than many expected after Cleveland lost two of their stars by forcing it to six games.
This style of play only carried over into the next season and helped bring home one of the most famous titles in the sport's history. Thompson gave the same effort in the run, including a must-win scenario in Game 6 of the finals.
We all know how it played out and how dominant Kyrie and LeBron played to bring this series back, but Thompson had a huge game 6 that helped force Game 7 finishing with 15 points, 16 rebounds, and a team-high 32 plus-minus.
Thompson embodied the type of play any team who needs to come back from a deficit in a playoff series needs, and it was even more vital in the NBA Finals to help Cleveland overcome something that had never been done before, and that's overcoming a 3-1 deficit to win a championship.
Thompson had the longest tenure of the team at the time of his departure in what was those aforementioned nine seasons with the Cavaliers. In what I consider the third part of his career in Cleveland, is when James left via unrestricted free agency in the summer of 2018 to the Los Angeles Lakers.
It felt similar to before LeBron returned. A lot of the veterans ended up off the team in one way or another during this period, but Thompson remained on the team and helped the younger players such as Collin Sexton develop and embrace their current situation.
This just shows how good of a teammate he was on and off the court. Thompson had great relationships with LeBron, Kyrie, and Love, and clearly, Nance, and seemingly guys like Sexton. It's easy to imagine how valuable he's been to Cleveland throughout such a long tenure with the Wine and Gold.
As The Athletic's Jason Lloyd recently pointed out, Thompson finished seventh in games played, third in rebounds, eighth in minutes and sixth in blocks for the Cavaliers all-time. His impact was felt continuously throughout his long tenure with the Cavs.
Thompson was such a productive player for the Cavaliers and helped bring a championship win that the city of Cleveland will never forget. There is no doubt that he deserves to have his jersey, as Nance said, per Fedor, "hang in the rafters."