Longtime Cavs big Tristan Thompson going to C's is understandable
Longtime Cleveland Cavaliers big Tristan Thompson is headed to the Boston Celtics.
Tristan Thompson gave everything he had for the Cleveland Cavaliers in nine seasons with the Wine and Gold. Thompson was a part of Cleveland's 2011 NBA Draft class that included the Cavs selecting Kyrie Irving at #1, whereas Thompson was picked shortly thereafter at #4.
For years, Thompson did the "dirty work," if you will, for the Cavs. That included in a rebuilding time in his first three seasons, then in the four years amid the LeBron James return, in which Cleveland reached four straight NBA Finals/won one in 2016 and also in the past two rebuilding seasons.
Thompson has always brought toughness, grit and a relentlessness on the offensive glass that made so many so appreciative of him in Cleveland. Thompson was beloved by countless Cavs fans, and rightfully so.
That said, in what seemed to be a good possibility for a while now with him due to be an unrestricted free agent this offseason, Thompson ended up signing with the Boston Celtics.
That came per a report from Chris Haynes of Yahoo! Sports, and per a report from Joe Vardon of The Athletic, that will be for two years and $19 million. Cleveland.com's Chris Fedor reported how Boston was given the full mid-level exception by the Celtics for his two years as well.
This was hardly a surprise that Thompson signed elsewhere, really. Per a report from Sports Illustrated's Chris Mannix on Friday, Mannix noted that the Los Angeles Lakers "would love to land" Thompson and that the Toronto Raptors were "expected to pursue" Thompson. The Minnesota Timberwolves were said to have "inquired about" Thompson as well, per a report from Darren Wolfson of SkorNorth.
Additionally, though, the LA Clippers were rumored as another possible squad that could look to have interest in TT.
But in the end, it should be noted that, seemingly a Cavs player that's close with Thompson, per a report from Fedor, believed that, while it'd be a "darkhorse," and it was only a guess, they believed Thompson would end up with Boston or back with Cleveland.
And it ended up being the Celtics, which was understandable, and for reference, TT, albeit it wasn't formally, reportedly rejected an "offer" from the Cavs previously. Though according to a report from Evan Dammarell of Forbes (subscription required after free trial) before that he did want to try to finish his career out in Cleveland, again, I get it from his perspective.
One can't blame the Cavs longtime big in Thompson for that move.
Thompson going to a contender in the Boston Celtics is not something that should've been unforeseen, and it didn't seem to be. Thompson and the Cavs reportedly did have mutual interest in him coming back, but in the end, Thompson ultimately going to a contender/the two sides not coming an agreement is just part of the business side of basketball, and I completely get it.
Thompson should help Boston's interior defense and aid their efforts against more physical bigs, to go with the rebounding department. Thompson will also provide toughness, a heck of an offensive rebounding threat, to go with screener both on and off-ball for players such as Kemba Walker, Marcus Smart, Jayson Tatum, Jaylen Brown and others.
Thompson, who had a career-high with 12.0 points per game last season for the Cavaliers, is an improved finisher/post-up threat as well, which should help Boston.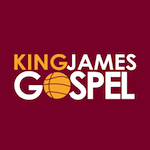 Want your voice heard? Join the King James Gospel team!
Write for us!
But in any case, I have no hard feelings about TT signing elsewhere, especially considering, though he could seemingly be moved at some point this next season, Andre Drummond picked up his $28.7 million player option for 2020-21 and will be back with the Cavs.
However, I don't discount that Thompson, even after Drummond was acquired via trade from the Detroit Pistons near the 2020 deadline, still appeared so bought-in, even with a bench 5 role.
Anyhow, it was a pleasure to watch Tristan give his absolute all for the Wine and Gold for nine seasons. And that was whether or not it was during contending times and winning a championship in 2016 with LeBron James and company, or in rebuilding seasons, such as the past two with Collin Sexton and others.
Thompson was such a relentless rebounder, hard screener and when healthy especially, was such an impact defender that more than held up inside and to a large extent, held his own even when switched out on to perimeter players.
Even after postseason battles against them before, it's more than understandable to me for TT to have signed with Boston, and I will be forever grateful for what he provided in his great career with the Cavs.
Thompson is third all-time in total rebounds and second all-time in total offensive rebounds in Cavs history, and sixth in total blocks. He averaged 8.7 points per game with Cleveland.
At the end of the day, Thompson's #13 will likely be retired by the Cleveland Cavaliers, and I definitely get why. Thanks for everything, TT!