Cavs: Isaac Okoro is going to be a force in transition
I'm elated to see Isaac Okoro play for the Cleveland Cavaliers.
Isaac Okoro was selected fifth overall in Wednesday's draft by the Cleveland Cavaliers, and the initial reaction was that Cleveland's pick there was largely predicated on defense. That's clear as day, and I firmly believe that Okoro, even pretty early on, will end up establishing himself as Cleveland's best defender.
The 6-foot-6, 225-pound Auburn product is arguably the best defensive player in the 2020 NBA Draft class, and thanks to that especially, I could very well foresee him start pretty soon and take over Cedi Osman's position as Cleveland's starting 3.
In any case, it's apparent that Okoro's defensive capabilities will be his calling card, as his comments post-draft selection were very telling about his commitment level to the defensive end.
On the offensive end, though, while he'll need to progress as a shooter, and hit only 28.6 percent of his three-point shot attempts in his lone collegiate season at Auburn, Okoro should help Cleveland from a playmaking sense. And off-ball, he moves very well as a cutter, and I'd imagine should get some lobs at times from the likes of Garland, Kevin Porter Jr. and on occasion, potentially from Dylan Windler.
But one area, in particular, on the offensive end stands out regarding Okoro, and of which we should see from the jump, and that's how he'll make his presence felt in the open floor.
Okoro's going to be a force for the Cavs in transition.
Okoro thrives in the open floor, with his combination of quickness, strength, ability to get downhill and finish through contact both on-ball and/or as a cutter. I'd expect him to be able to be a key grab-and-go threat for the Cavaliers when he's out there, and that should only aid him in getting his share of trips to the foul line.
Okoro, who had 12.9 points per outing in 2019-20, and hit 60.7 percent of his shots from two-point range, again was very productive in transition. And that should help Cleveland's offense in secondary transition/in open floor opportunities, and Okoro with him being active in passing lanes/on the defensive glass, should regularly give Cleveland a spark via transition production.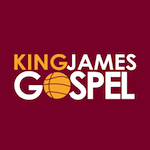 Want your voice heard? Join the King James Gospel team!
Write for us!
Okoro placed in the 80th percentile in transition scoring in his lone collegiate season, per Synergy Sports and as h/t NBA.com, in what was on a healthy 20.2 percent frequency.
While I'm not sure if that will necessarily translate in terms of that kind of efficiency in his rookie season, I could definitely foresee Okoro still being very efficient early on in that play type for the Cleveland Cavaliers.
That's when you take into account his athleticism, ability to play through contact/initiate it himself and with Okoro being a capable finisher with touch and with power at the rim. That's even more so when he's able to get defenders on their heels in the open floor/secondary transition.
Moreover, with Okoro being such an active defender that applies consistent ball pressure on the perimeter and having excellent feel as a rotator, he'll generate transition looks for others, such as the uber-speedy Collin Sexton, Kevin Porter Jr. and Windler.
In his own realm, though, with Okoro being a disciplined defender in relation to shot contests, his efforts there should lead to some quality leakouts and Okoro more than holds his own on the defensive glass.
Anyway, while I'd expect Okoro again to take time to develop more as a spot-up threat/shooter, along with his drives/attacking on the interior and at times in the pick-and-roll in set offense, I'd expect Okoro to be a force in transition from the outset for the Cavaliers.
He's really difficult to handle in the open floor with his quickness, vertical explosion and powerful frame. And him being a more than willing and capable passer should only add into that more.