Cavaliers: Grading two-way signing of Lamar Stevens
The Cleveland Cavaliers and Lamar Stevens agreed to a two-way deal on early Thursday following the 2020 NBA Draft.
In case you didn't see it after Wednesday's draft in which the Cleveland Cavaliers drafted wing Isaac Okoro, the Cavaliers and undrafted free agent forward Lamar Stevens agreed on a two-way deal. That was reported by Shams Charania of The Athletic and Stadium.
What might the Wine and Gold be getting via two-way in Stevens, then?
Stevens is a 6-foot-8, 225-pound forward that had a four-year collegiate career at Penn State, and he brings a physical element when he's out there. Stevens was a productive player in his four years at Penn State as well, and had averages of 16.3 points and 6.5 rebounds per outing over his time in State College.
For the Cavs via two-way deal, this was an understandable move I thought, as Stevens in that way, could be a sensible developmental player.
So, as far as this decision to come to an agreement with Stevens, what's my gut reaction to that signing?
We'll get into that by handing out my grade for the Cavs regarding Stevens.
Stevens is a physical forward that is at his best when he's getting downhill, and can play through and/or initiate contact. His frame led to him getting his share of production in the paint/near the rim, and in the open floor, Stevens is difficult to account for with his strength.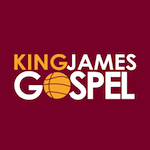 Want your voice heard? Join the King James Gospel team!
Write for us!
That was on display a fair amount in his days at Penn State, and in set offense, Stevens was adept at generating his share of free throw opportunities with his sturdy build on the interior. In his four seasons, he had a robust free throw rate of 38.2 percent, which included him having one of 42.3 percent as a senior in 2019-20.
Plus, Stevens had some success in early-clock scenarios getting to the rack when he got some cross-matching.
So what's the key slight, though, in relation to Stevens? It's clear that the three-point viability/ability to spot-up from range is a question mark.
Through his four seasons, he only hit 27.6 percent of his three-point attempts, which wasn't ideal. Although, he did display some pull-up ability via pull-ups in the mid-range area, but it's tough to say if that can realistically translate against notable length with lack of perimeter viability.
And given that he was a four-year player in college at Penn State, you'd have liked to have seen that jumper progress more, as that wasn't frankly the case it appeared, from a consistency standpoint.
Stevens did show the ability to change speeds off-the-bounce more so as his career progressed, though, and I don't discount that.
So how about the defensive end?
Stevens is a player that's active in the team sense, and it's apparent that his frame allows him to wall up pretty well to prevent opponents from getting easy post looks and/or looks inside against more traditional 4's.
Stevens, who has good instincts as a rotator, too, had a more than respectable block rate of 3.1 percent in his time in State College.
In addition, Stevens' sturdy frame plays into him being a rock solid defensive rebounder, as evidenced by him having a defensive rebounding rate of 17.7 percent at Penn State, and one of 19.5 percent in his last two seasons.
The problem to me on that end, however, is Stevens is more so a 4, and while he is strong, lateral quickness/fluidity on the perimeter is not necessarily a key attribute for him on-ball.
And while I wouldn't likely expect him to play meaningful minutes regularly, anyway, being on a two-way deal, could he see minutes given that, and/or potentially play alongside Collin Sexton, Dylan Windler and/or Kevin Porter Jr.?
I'm not sure on that front, but perhaps Stevens' lateral quickness/ability to guard in space can develop more with Cleveland's G-League affiliate, the Canton Charge. Perhaps, and likely more importantly, the same could go for his shot.
What's my grade for this two-signing of Stevens then for the Cleveland Cavaliers?
I'd give this move by the Cavs a B.
From my perspective, factoring in that Stevens is definitely an energy guy that is a highly capable finisher, very active defensive rebounder and nice transition player, I thought this was a decent move via two-way deal.
Stevens does at least have an NBA frame to a large extent and while I don't love the shot, he does change speeds well off-the-bounce, and if he can develop his jumper more in Canton, perhaps he could be a dark horse for meaningful Cleveland minutes.
We'll have to see if there is a G-League season, though, of course, but this was a solid move, in my opinion. Stevens does have the team defensive instincts you like to see to a large extent, but the shot is the obvious weakness. I wouldn't say he's much of a playmaking presence, either, though he could be a ball-mover, in theory.
We'll see if Stevens eventually does get some meaningful burn, if at all, next season with the Cleveland Cavaliers. He can be active in up to 50 games with Cleveland, via two-way rules in the NBA this next season.
Matt Mooney, at least at this point based on the deal from last season, is set to have the other two-way spot, but that could change, one would think.