Cavaliers: How Isaac Okoro will fit in the rotation
Isaac Okoro looks to have been a promising draft pick by the Cleveland Cavaliers.
After months of rumors and speculation, the 2020 NBA Draft finally happened Wednesday night. And with the fifth overall pick, the Cleveland Cavaliers selected Auburn small forward Isaac Okoro. Dayton forward Obi Toppin and Maccabi FOX Tel Aviv forward Deni Avdija were both still available at the time of the Cavs selection, but the organization eventually decided Okoro was the worthiest option.
There is likely one clear reason as to why the Cavaliers felt the need to add Okoro, and that was, in large part, his defensive abilities. The Cavaliers defense has been atrocious as of recently. During the 2019-20 NBA season, Cleveland had the lowest defensive rating in the league, as was the case in 2018-19, too.
Adding defensive-minded players was something the Cavaliers had to do during the offseason. And Isaac Okoro fits that mold perfectly, albeit we'll see what Cleveland can add come free agency.
Okoro was one of the best perimeter defenders in college basketball and many considered him to be the best defender in the draft. His 6-foot-6 height and though not really long 6-foot-9 wingspan, but he uses it to help wreak havoc, give him the ability to guard multiple positions on the court. That is a skill that the Cavaliers will absolutely appreciate, and Okoro is a sturdy 225 pounds, too.
The selection of Isaac Okoro, who had 12.9 points and 4.4 rebounds per game in his lone collegiate season, also, makes a lot of sense for the Cleveland Cavaliers. The question now becomes how will head coach J.B. Bickerstaff use Okoro in his rookie season?
We'll take a look at how Okoro will fit in the Cavs rotation.
It seems likely that at some point during his first NBA season Okoro will become the starting small forward for the Cavaliers. He was the fifth pick in the draft, he is a talented player and his defensive skills will be nice to deploy next to Collin Sexton and Darius Garland both of whom are not strong defenders.
For further context, Okoro placed in the 90th percentile in one-on-one defensive possessions in 2019-20 at Auburn, per Synergy Sports and as h/t NBA.com.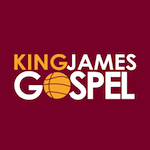 Want your voice heard? Join the King James Gospel team!
Write for us!
Okoro will probably be a starter at some point during the season, but his career will likely start as a bench player. The 2020 NBA season is set to tipoff on Dec. 22 which gives Okoro a little over a month to prepare with his new team, with training camp reportedly set to start for teams on Dec. 1. That is not the ideal scenario for a 19-year-old whose last competitive basketball game was with Auburn in early March.
The Cavaliers are going to want to ease Okoro into action. And having Cedi Osman, a player who has been a starter for the past two seasons, gives them the ability to do so.
Isaac Okoro will at least begin the season coming off of the Cavaliers bench. Okoro will likely split minutes with Kevin Porter Jr., Dante Exum and fellow rookie Dylan Winder, all of whom will play off-ball roles for the Cavaliers.
Last season, Porter Jr. spent most of his time at the small forward position despite having a more natural fit as a shooting guard. Porter Jr. had to play out of position because of the Cavs lack of depth at small forward with Windler sidelined due to a lower leg stress fracture injury.
Now, with Okoro, who is larger than Porter Jr. and more able to defender bigger opponents, it would make sense that Okoro would be playing minutes when Osman is not on the floor because he is a more natural fit at the small forward position.
Okoro won't be limited exclusively to the small forward spot. The Cavs rookie can fill in as a shooting guard or potentially even a small-ball power forward.
This flexibility was one of the main benefits of adding Okoro. He can play multiple positions and fit within multiple different lineups, making him a unique weapon to add to Bickerstaff's bench.
But again, Okoro will likely take over as the starting small forward for the Cavaliers at some point during the season. His defensive abilities would help the Cavaliers starting lineup immensely.
Darius Garland, Collin Sexton, Kevin Love and Andre Drummond are all expected to be starters for the Cavaliers next season. Of those players the only one who is average defensively is Drummond. Garland and Sexton are one of the worst defensive backcourts in the NBA and Love has never been a great defender, either.
The Cavaliers starting five needs someone who can guard the opposing team's best perimeter player. And as solid as Osman has been during his career, he is not a great defender. Okoro can provide lockdown defense to the Cavaliers starting lineup as soon as he is inserted, and he clearly has the mentality to want to guard opponents' best players.
Isaac Okoro was drafted for his defense and he will be able to showcase that ability when the NBA season starts next month. It seems likely that he will begin his career coming off the bench, but eventually taking over a starting role for the Cleveland Cavaliers.
Okoro will be a spark for the Wine and Gold no matter where his minutes are coming from. And one can only assume that the Cavaliers are chomping at the bit to see what their new rookie can do.