Cavs, physical forward Lamar Stevens agree to two-way deal
The Cleveland Cavaliers and undrafted free agent Lamar Stevens agreed to a two-way deal.
The Cleveland Cavaliers ended up selecting Isaac Okoro with the fifth pick in the 2020 NBA Draft, which was a quality selection, in my book. The Auburn product should really help the Cavs defense in coming years, and has notable two-way potential, too.
As far as other picks, though there were reports/speculation that the Cavaliers would look to wheel and deal leading into/during the draft, Cleveland ended up standing pat at #5. And to me, them grabbing Okoro was a selection I definitely am more than on-board with.
After Wednesday's draft was concluded, though, the Cavaliers added another player by way of him being an undrafted free agent.
Per a report from Shams Charania of The Athletic and Stadium, Cleveland and undrafted free agent Lamar Stevens agreed on a two-way deal.
Stevens is a two-way add by the Cavs that brings a physical presence.
Stevens had a productive four-year collegiate career at Penn State, and over the course of his tenure there, had averages of 16.3 points, 6.5 rebounds, 0.9 blocks and 0.8 steals per contest. The 6-foot-8, 225-pound former Nittany Lion forward is definitely a player that made his mark as a driving threat and was an active defender.
Stevens is a prospect that I'd foresee as a developmental 4, frankly, anyhow, as though he's a gritty competitor and generated his share of free throws at Penn State, and plays through contact, his perimeter jumper likely didn't help his case for a potential NBA future.
Stevens only hit 27.6 percent of his three-point attempts at Penn State, and that clip over a four-year span was far from leading to possible shooting growth looking onward for him. It wasn't ideal for Stevens that his passing feel seemed pretty limited even later on, honestly, and a 1.9-to-2.4 assist-to-turnover rate wasn't great when factoring in he was a four-year player.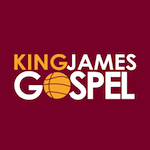 Want your voice heard? Join the King James Gospel team!
Write for us!
That said, on the plus side for Stevens, he again is a player that proved to be very physical, and averaged 5.2 free throw attempts per outing at Penn State, which was quite a robust clip, and he made his share of plays in the open floor.
To me, what made Stevens a sensible two-way signing, of which he can spend up to 50 games active on Cleveland's roster, though, was his defensive capability against forwards.
Stevens is more so a player that'd I'd consider more capable against more traditional 4's, although he's a heady team defender, and one could see getting his share of deflections and had a block rate of 3.1 percent, which was nothing to sneeze at. So could we see Stevens potentially get some meaningful burn with the Cleveland Cavaliers?
It's difficult to say with the Cavs in that realm other than garbage time, though, given the lack of spot-up viability, nor Stevens really being a player such as Okoro that could be highly capable against wings defensively on-ball.
I'm not sure he's fluid enough for that possibility, and unfortunately, I'm not sure at 23 without much playmaking ability/feel he could get in in meaningful action with the Cavs next season.
I could be wrong, though, of course, as Stevens is a player that could perhaps get some buckets at times when he has more of a small-ball 4 matchup with his strength/ability to take advantage inside when getting seals. He can hit some pull-ups in the mid-range area, though.
And he is a good transition threat/active team defender that could maybe aid the likes of Darius Garland, Collin Sexton and/or Kevin Porter Jr. in some spot minutes, but mostly burn with Cleveland's G-League affiliate, the Canton Charge, is obviously expected for Stevens. That's if there is a G-League 2020-21 season.
In any case, we'll see what'll be in store for the Penn State product in time to come.
But with Stevens having good team defensive instincts and perhaps being a physical 6-foot-8 forward that could develop some shooting ability at least off-the-catch more in Canton (if that's available), he could make his presence felt down the road. And for reference, guard Matt Mooney currently is Cleveland's other two-way player.