Cavs: Isaac Okoro's comments, Larry Nance Jr.'s tweet say it all
The Cleveland Cavaliers got a good one in Isaac Okoro.
The Cleveland Cavaliers selected wing Isaac Okoro out of Auburn in the 2020 NBA Draft with the fifth overall selection on Wednesday, and that was largely predicated on defense.
Okoro was arguably the best defensive prospect in this year's draft class, factoring in his ultra-switchability, ability to mirror drivers, deter pull-up threats and make plays with his off-ball feel/activity. According to Synergy Sports and as h/t NBA.com, Okoro placed in the 90th percentile in one-on-one defensive possessions, which was so impressive.
When it comes to the offensive end, it's clear that Okoro needs to improve as a shooter, but he is an elite finisher, a willing and capable passer, and should provide Cleveland with a consistent driving presence.
That said, Okoro, who had 12.9 points and 4.4 rebounds per game at Auburn, will have defense as his calling card, and his comments shortly following his draft selection were something I loved hearing. Here was more on that in his post-selection interview. Okoro said how he's "looking forward to guarding the best players on every team."
For a Cavs team that's placed last in defensive rating the past two seasons, this mentality from Okoro is something that I love to hear. Okoro's switchability 1-4, and being able to guard opposing club's best perimeter players/wing/perimeter scorers is right in-line with what Cleveland has desperately needed in terms of an upgrade.
And this tweet from Larry Nance Jr. jumped out as well, also along the lines of the defensive end.
It's again apparent that the Cavaliers need to improve on the defensive end of the floor, and Okoro should help immensely on that end, to further drive that point home. One of Cleveland's best defenders in Nance showing that love for Okoro's work on that money end of the floor was awesome to see, too.
Okoro's comments and Nance's tweet were so telling about how the former can really help the Cavs.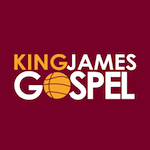 Want your voice heard? Join the King James Gospel team!
Write for us!
Okoro's a player that in his minutes-share, should aid players such as Collin Sexton, Darius Garland, Kevin Porter Jr., Dylan Windler, Kevin Love and others right away by being an impact defender.
To me, with his capabilities on that end of the floor, to go with his athleticism, ability to create quality perimeter shots, and his finishing, Okoro could very well push Cedi Osman for Cleveland's starting 3 role early on.
Granted, perhaps Windler could do so, but I'd expect him to play the 2 and with Okoro a fair amount, anyhow, and with how Windler didn't play last season due to injury, I'd think that'll factor into him being mostly a bench contributor next season.
Again, however, Okoro's comments about him wanting to guard the Cleveland Cavaliers opponents' best player speaks volumes to me about him as a competitor, him being physically and mentally tough and meshing with Collin Sexton so well in that way.
Sexton and Okoro have a well-established relationship with both being from the Atlanta area, and based on this tweet from Forbes' Evan Dammarell regarding Cavs general manager Koby Altman's post-draft media availability, it's apparent Sexton is a huge fan of this Okoro selection, too.
All things considered, this was a really good pick by the Cavaliers in the 2020 NBA Draft, with how Okoro can impact winning early on, I believe.
And his comments, along with Nance's tweet about Cleveland getting a big-time defender, were so telling about how Okoro should make his presence felt and perhaps end up being Cleveland's best defender in years to come.
I can't wait to see Okoro in action for the Wine and Gold, truly. He seems to fit the culture Cleveland and Altman, to go with Cavs head coach J.B. Bickerstaff and company are trying to build.
I have a feeling the Wine and Gold faithful will love what Okoro brings game-to-game, too. The shooting needs to improve, yes, but he's capable of doing so with the worker Okoro seems to be, albeit his two-way potential really is promising.