Former Cavs HC Tyronn Lue is no-brainer HC hire for Clippers
Prior Cleveland Cavaliers head coach Tyronn Lue had a good run with the Wine and Gold.
When the Cleveland Cavaliers parted ways with their head coach Tyronn Lue back in 2018, it made sense for him to return as an assistant coach on Doc Rivers' staff with the LA Clippers, a situation in which he had prior experience.
That experience with Rivers and with the organization is part of the reason why the Clippers signed Lue to a five-year contract to be the next head coach of their team, per a report from ESPN's Adrian Wojnarowski on Thursday.
But that familiarity is far from the only reason that the Clippers would want to hire Lue. Lue is an experienced, qualified and championship-proven head coach.
Lue proved himself to get the job done in Cleveland, and that's clear.
This hiring of the former Cavs head coach was a no-brainer for LA.
Tyronn Lue is joining a Clippers team that is loaded with talent but was not able to deliver in the postseason. Los Angeles blew a 3-1 lead to the Denver Nuggets in the second round of the Western Conference Playoffs.
That was a heartbreaking defeat that seemed to ultimately cost Rivers his job, but Doc has since been hired as the Philadelphia 76ers head coach. That was also per a report from Wojnarowski.
Anyway, that situation is somewhat similar to what occurred with the Cleveland Cavaliers in 2016. The Cavs, lead by head coach David Blatt at the time, were defeated by the Golden State Warriors in the 2015 NBA Finals. It was a crushing loss for the organization, but especially for players like LeBron James, and of course, Kyrie Irving not playing for much of that didn't help. The same went for Kevin Love.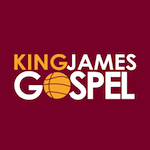 Want your voice heard? Join the King James Gospel team!
Write for us!
Even a good start to the 2015-16 season, the Cavaliers fired Blatt and promoted Lue to head coach. That ended up being a crucial decision in regards to the Cavaliers winning the 2016 NBA title.
Cleveland needed a head coach who could understand their players better. That is what Tyronn Lue provided. He was able to understand the needs of his players, and work with them to win a championship.
The Clippers were in need of a coaching staff that could better understand the needs of its players such as Kawhi Leonard and Paul George. And as Tyronn Lue showed during his time in Cleveland, he can be a players coach in that way.
But Lue, who has a career head coaching record of 128-83, is also showing that he can assemble a player-friendly coaching staff as well. Shams Charania of Stadium and The Athletic reported that Lue will be joined in Los Angeles by Larry Drew and Chauncey Billups.
Drew, who worked with Lue in Cleveland, is not only a former head coach, he also played in the NBA for 10 seasons. Billups also had a great career as an NBA player. He was a five-time NBA All-Star and a champion with the Detroit Pistons in 2004.
Along with his deeply experienced coaching staff, factoring in how Billups' playing career could aid in getting through to players, Lue should be able to do what Rivers seemingly could not with the Clippers: get his message through to his superstars. Paul George and Kawhi Leonard are great players but they need to be held accountable.
And as Bleacher Report's Greg Schwartz noted in his article on the topic, Tyronn Lue has already been able to build a relationship with his stars by being an assistant coach. In a perfect scenario, Lue's pre-built relationships with Leonard and George will give him the ability to push them to play good team basketball and true championship basketball.
Aside from being a smart offensive coach, Tyronn Lue is a great fit for the Clippers because of his ability to communicate with his star players. Lue was able to connect with the likes of LeBron James, Kyrie Irving and Kevin Love, and together, they were able to win an NBA title in 2016.
KJG's Dan Gilinsky previously alluded to that as well, in relation to how that could've aided the Sixers if those two sides were to before come to an agreement, of which wasn't ultimately the case, but the point was there.
If Lue is able to use similar tactics with the players of the LA Clippers, they will undoubtably be an NBA title contender next season, and would seem to be among the league's elite. We'll see what that ultimately means come the postseason.