Cavs pursuing Derrick Jones Jr. in FA would be sensible
A player that's been linked to the Cleveland Cavaliers is Derrick Jones Jr.
Looking at the upcoming free agency period, we shouldn't expect there to be a frenzy, as there seemingly could be next offseason. That's due to a fairly lacking free agency class overall, and given the impact of the novel coronavirus pandemic causing most teams to likely be frugal.
When it comes to the Cleveland Cavaliers, they won't have a ton of cash to throw around, either. That's assuming that Andre Drummond picks up his $28.8 million player option for next season, which is reportedly highly likely to happen.
With that in mind, most notably, it'd appear that Cleveland's outlook for a potential free agency addition would come via the full mid-level exception, per a prior report from Cleveland.com's Chris Fedor.
Now, there is mutual interest between the Cavs and to-be unrestricted free agent Tristan Thompson on a return, of which Fedor senses is '50-50,'" per a report from one of his sources. That's seemingly via one-year deal for a bit more, with them having his Bird rights, than the near $9 million MLE, per Fedor.
I couldn't blame the Cavaliers if they went that route, but with Drummond, Larry Nance Jr. and if Jordan Bell sticks around, it's still fair to think TT might not be back. Cleveland could feasibly go with a big in the 2020 NBA Draft as well.
So even while they definitely could go with a wing in the upcoming draft, a suggested free agency target in Derrick Jones Jr. for the Cavs seems reasonable. That's more so if the Cavs went with say, USC big Onyeka Okongwu, in the upcoming draft, or while I'm not personally a fan, Dayton big Obi Toppin, whose reportedly seemingly well in-play for them.
Regarding Jones, who was just a contributor on the Eastern Conference champion Miami Heat, according to a report from Shams Charania of Stadium and The Athletic (subscription required), the Cavs are "expected to express interest." Charania mentioned the Atlanta Hawks and Charlotte Hornets in that realm, too.
The Cavs potentially pursuing Jones in free agency would be sensible.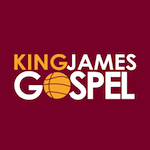 Want your voice heard? Join the King James Gospel team!
Write for us!
The Cavaliers have been rumored to likely have interest in pursuing Jones, as KJG's Mason Cole hit on, and this report from Charania just further drives that home. That'd be sensible, particularly if they went with a big in the upcoming draft, from my perspective, and shifted their focus away from bringing TT back.
A few other free agency targets, for a quick side note, could be these mentioned players below (and article subscription required), per a report from Fedor aside from Jones. Fedor's all on the way bring Tristan back train, as you can see, though.
So what's the key draw with Jones as a potential Cavs free agency target, feasibly via one-year/prove-it MLE deal, then? It's his perimeter defensive capabilities.
The 6-foot-6 Jones is highly capable of defending 2's and 3's on-ball, with impressive lateral quickness, ability to anticpiate/deter drivers and pull-up threats, and his 7-foot wingspan allows him to recover often if beaten.
Off-ball, Jones has very good instincts, too, and his game-breaking athleticism/timing makes an impact both on-ball and as a rotator near the basket and in passing lanes. Him having 1.5 steals per 36-minutes in 2019-20 showed that, and 1.0 blocks per-36 for a wing was a healthy clip.
For the Cleveland Cavaliers, frankly, Jones could be a player that could slot in as their starting 3, with how Cedi Osman is limited defensively and seemingly regressed on-ball last season.
Jones is not a player that qualifies as much of a spot-up threat, though, as combined in his career to this point, which began with the Phoenix Suns (who later waived him), he's hit just 28.2 percent from three-point range.
From the corner, which has constituted 56.0 percent of his triple attempts, he's only hit 29.8 percent, even.
Jones did have a career-best 8.5 points in his biggest minutes-share to this point in his career (23.3 minutes per outing) in 2019-20, though. That's thanks to great cutting/finishing ability, viability as a slasher, an improving runner and him being so dynamic in the open floor.
Let's not discount Jones' offensive rebounding feel, either, as a career offensive rebounding clip of 7.3 percent is noteworthy for a perimeter player. That leads to putbacks a bunch for him.
With the Cavs seemingly wanting to give Darius Garland, Collin Sexton, obviously, and Kevin Porter Jr. their considerable share of minutes, though, high level perimeter defenders around them in significant stretches is paramount going forward. And Jones would qualify as that, if he and the Cavs were to eventually agree on a deal this offseason.
Jones could mesh alongside Dylan Windler and even Osman some still, though, too, however, in terms of that prior role projection.
In any case, the Cavs potentially pursuing a recent Slam Dunk champ in Jones, who is only 23 and appears trending upward even after originally being a two-way player with Miami, would be sensible.