Cavs rumors: Obi Toppin 2020 NBA Draft talk here to stay
Cavs rumors suggest they're high on Obi Toppin in the 2020 NBA Draft.
The Cleveland Cavaliers are set to have the fifth overall selection in the upcoming draft, and they could go a number of directions.
In terms of realistic and logical options for Cleveland, wings such as Auburn's Isaac Okoro, Florida State's Devin Vassell and Deni Avdija of the I-BSL's Maccabi FOX Tel Aviv would be players I'd be more than fine with.
In terms of bigs, I'd be a big fan of USC's Onyeka Okongwu, too, who projects to be switchable if needed and is a terrific off-ball defender. His offensive game shouldn't be discounted, either, though.
From there, while I still wouldn't expect him to be there, Bleacher Report's Jonathan Wasserman previously reported that James Wiseman, who played briefly at Memphis, could fall. And though I'm not a fan of Wiseman personally, if he's there, which I still wouldn't expect, Cleveland could very well select him.
Additionally, in relation to potential bigs, it's evident that Dayton's Obi Toppin appears to be in the conversation for Cleveland. Cleveland.com's Chris Fedor previously reported that Toppin "could be viewed as a long-term replacement" for Kevin Love by some.
Along with that, this week, Sports Illustrated's Jeremy Woo seemingly confirmed that Toppin maybe to the Cavs rumors are not going away, per a report, which is not ideal. Here's more on that from Woo, for further context.
"League sources have placed Toppin in the mix for the Cavs at No. 5-he can contribute immediately and supply energy to a locker room searching for a collective identity. While there are legitimate concerns about him on defense, teams appear willing to take the production and work around it. This is a critical season for Cleveland, and tangible progress from their young talent might be the only thing that can take pressure off the front office. It doesn't help that Cavs are guard-heavy and need to get all three of Collin Sexton, Darius Garland and Kevin Porter Jr. on the floor this season. Presuming they remain invested in all three, Cleveland needs someone to complement those pieces, not muddle the minutes, and an older rookie like Toppin would likely mitigate some of the concerns."
Cavs rumors centered on Toppin are here to stay, which is concerning.
I can understand where the Cavaliers would be coming from here with a selection of Toppin in the 2020 NBA Draft, who could produce in the scoring sense in his minutes-share. Toppin was the 2020 Naismith Men's Basketball Player of the Year, and was the key cog on a Dayton squad that was one of the best in the country last season.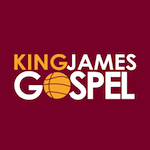 Want your voice heard? Join the King James Gospel team!
Write for us!
He had 20.0 points, 7.5 rebounds, 2.2 assists, 1.2 blocks and 1.0 steals per contest, and Toppin hit 39.0 percent of his 2.6 three-point attempts in 2019-20. Toppin is an explosive athlete vertically, too, and has interior polish.
Nonetheless, I'm not reading much into Toppin's steal/block clip at Dayton.There's major defensive concerns with IQ, he doesn't seem to use verticality well as a rim protector, and has issues in the post positionally.
Plus, most notably, Toppin would be targeted time and time again in the pick-and-roll/off-ball on the perimeter.
Lastly, while I fully acknowledge that the Kevin Love trade rumors will constantly be there, I'd still expect Cleveland to keep him at least through next season. I'd still imagine that the Cavs would want to give the Love-Andre Drummond duo, assuming he's back via opt-in, some real time together, to see if there could be a solid fit there.
Even with the expiring Tristan Thompson seemingly having a good chance of not being back, there's still Larry Nance Jr. firmly in the mix, too. And Nance, who had a career-best 10.1 points per outing, and is one of Cleveland's best defenders and also is a highly capable passer, could feasibly cut into Toppin minutes.
Albeit one would assume Toppin could play some 5 as well, but perhaps Jordan Bell, while his deal for next season is non-guaranteed, could be in the mix as a rotational 5/shot blocking presence, too.
Anyhow, even while it's been reported previously that Cleveland could look to trade their #5 pick in the 2020 NBA Draft, seemingly for a package centered on an established player and/or use that pick as "bait" for a trade, I'd still firmly expect them to eventually make this pick.
The number of high quality defensive prospects, which could factor into winning looking onward and aid pieces such as Sexton, Garland and Porter, in relation to Okoro, Vassell, Avdija or Okongwu, feasibly, could really help Cleveland.
And while the Cavs could look to move Love down the road, factoring in the Cavs' big situation, if they were going that route, a player like Okongwu, who is 19, as opposed to Toppin at 22, as Woo noted, would make much more sense. Either way, with the team desperately needing to improve defensively in coming years, and having Nance as a key bench big, why would they not go defense at #5?
Unfortunately, though, no matter how I feel about it, it does seem that Cavs rumors centered on Toppin going to them in the upcoming draft are here to stay.
We'll keep monitoring Cleveland's outlook from here leading into the Nov. 18 draft, though.