Creator of Basketball Reference points out unreal LeBron James NBA Finals stats
LeBron James just won his fourth NBA title, and he's still playing at an unbelievable level.
No matter what people think of how his career path has gone, there's no disputing that LeBron James is as rare as it gets. James, even still, as us Cleveland Cavaliers are well aware of, affects games in so many ways, with his all-around style, strength/explosiveness, athleticism and incredible basketball IQ.
That combination was on full display in the NBA's Orlando bubble postseason. And on Sunday, James, Anthony Davis and their Los Angeles Lakers took home the NBA title for 2019-20, and while it was a unique landscape for the closure of this now-past season, it was hardly shocking to see James and company get a ring.
The Miami Heat were clearly really banged up, and Bam Adebayo and Goran Dragic injuries put them in a tough bind for much of the way, but L.A. did play well and got the job done in six games.
James, who is Cleveland's GOAT player and was the key cog in the Cavs' storybook NBA Finals comeback over the Golden State Warriors in 2016, still has plenty left in the tank, as KJG's Robbie DiPaola recently alluded to. Even in Year 17 for him, he still was making things happen in a myriad of ways, and that was no different in this 2020 NBA Finals.
In that realm, a few unreal statistics jumped out regarding James' NBA Finals track record, as noted by Justin Kubatko, the creator of Basketball Reference, and now also of StatMuse.
We'll touch on those few here, which demonstrate how LeBron's mostly lit it up on the biggest stage.
The first noted how James, and then shortly after the original, Jimmy Butler, are the two players in NBA history to "record at least 150 points, 50 rebounds and 50 assists in a single Finals."
Now, LeBron doing so four times, too, though? That just drives home how the King has been at the peak of his powers on most occasions on the game's biggest stage, much more often than not. And us Cleveland Cavaliers fans know that very well, mostly in relation to his second stint with the Wine and Gold.
From there, the second stat that was even noteworthy as far as LeBron James NBA Finals stats goes was this one from Kubatko.
Even while LeBron clearly has had his share of star teammates, factoring in Dwyane Wade and Chris Bosh previously, Anthony Davis this go-round and Kyrie Irving and Kevin Love with the Cavs in his second Cleveland stint, he's been the star of stars on most occasions.
This above stat epitomizes how James has had his imprint all-around in the NBA Finals, and with three squads, too, which is something in itself. LeBron set up the likes of Davis, Kentavious Caldwell-Pope, Kyle Kuzma, Markieff Morris, Danny Green and Alex Caruso consistently in their preferred spots, by and large, in this 2020 NBA Finals.
He picked his spots when needed, too, as evidenced by 29.8 points per outing, and had 11.8 boards per game, to go with 1.2 steals, and as hit on, 8.5 assists.
In any case, the fact that James has led his clubs in points, rebounds and assists seven times on the biggest stage highlights how he's truly been one of a kind, as myself as a Cavs fan would attest to.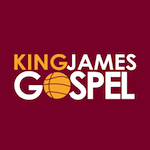 Want your voice heard? Join the King James Gospel team!
Write for us!
Granted I'm inherently biased, but it doesn't seem hyperbolic to say we'll likely never see a LeBron-type player again with his size, strength, explosiveness and overall skill set.
So lastly, the other unreal stat from Kubatko that I figured I'd point out was this next one, which showcases how when LBJ has had chances to go in for the kill in NBA Finals closeout scenarios, he's been mostly on-point like none other.
Hats off to Jimmy Butler, Bam, Duncan Robinson, Miami head coach Erik Spoelstra and the Heat for all they accomplished, but it was evident that James was still such a handful to account for.
LeBron, who had those aforementioned baseline averages, had a three-point shooting clip of 41.7 percent and a true shooting clip of 67.1 percent in these NBA Finals. And in the deciding Game 6, he had 28 points on 13-of-20 shooting, to go with 14 rebounds and 10 assists.
James was awarded his fourth NBA Finals MVP, and this being on his third team, once again, and he's second behind Michael Jordan now in NBA Finals MVPs (six), and is the first player to win that with three squads, as h/t Basketball Reference.
Moreover, these stats above pointed out by Kubatko stress how otherworldly, in most occasions, James, who is maybe Cleveland's best athlete ever, has been on the NBA's biggest stage.