The Cavs should pick up Ante Zizic's 2020-2021 team option
The Cleveland Cavaliers are seemingly going to be focused on player development in the coming years, and that's why they should pick up Ante Zizic's team option for the 2020-2021 season.
The Cleveland Cavaliers are fresh off a season where they ended up with a 19-63 record (per NBA.com), and yes, injuries were a big part of that, but injuries happen, and it's still difficult to have seen them be a postseason contender with less injuries, anyway.
With Cleveland likely not making the postseason in 2019-20, either, and seemingly focusing on getting young players meaningful minutes and making sure they keep their own top 10 protected first-round pick in 2020, the Cavaliers should show a sign of good faith and show they truly are bought into player development, and pick up Ante Zizic's team option for the 2020-21 season.
We've hit on how Zizic has shown he can be a solid rotational player for the Cavs here at KJG when given opportunities in meaningful minutes, and though he has been a player that's gotten his most run in his two NBA seasons when Cleveland has had injuries to players such as Kevin Love and Tristan Thompson, he's produced consistently when given those opportunities, and should get more chances as a roller/interior presence in 2019-20.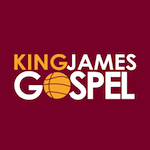 Want your voice heard? Join the King James Gospel team!
Write for us!
In 59 appearances in 2018-19, Zizic had 7.8 points on 55.3% shooting and 5.4 rebounds in 18.3 minutes per game (per Basketball Reference.
Out of those 59 appearances, he started in 25, and in those contests (of which he played 26.6 minutes per game), Zizic had averages of 10.7 points on 55.4% shooting, to go with 7.6 rebounds (per NBA.com).
Next season, I wouldn't expect the Cleveland Cavaliers to run a ton of offense through Zizic, as they likely will and should do, with Kevin Love, but Zizic is a player that has more offensive capability than Tristan Thompson.
Zizic is more than just a roller/putback man in terms of scoring, such is the case with Thompson and mostly is with John Henson (who is on an expiring contract and Cleveland should trade in the early part of next season), and because of that, Zizic should get more opportunities to show what he can do next season, and again, to buy into Zizic's development, Cleveland should pick up Zizic's team option for 2020-21.