Cleveland Cavaliers: 2017 NBA Finals Game 1 Review
The Golden State Warriors defeated the Cleveland Cavaliers 113-91 to take a 1-0 series lead in the NBA Finals.
The game was relatively close at halftime before Golden State's onslaught in the third quarter put the game away.
Here are five reasons why the Warriors won the first game of the Finals.
1. Cavaliers turnovers
The Cavaliers lost because of their inability to take care of the basketball. They lost the turnover battle 20-4, with LeBron James being responsible for eight of the turnovers. Stephen Curry and Draymond Green were each responsible for two turnovers, and Kevin Durant had zero turnovers in 38 minutes while being the focal point of the Warriors offense.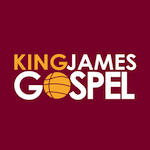 Want your voice heard? Join the King James Gospel team!
Write for us!
LeBron needs to do a better job of taking care of the basketball. On numerous occasions the Warriors rotated to the open Cavalier to take away a pass, but LeBron tried the pass anyways. This led to multiple turnovers.
It's clear that the Warriors studied the game film and noticed some tendencies of LeBron's passing. LeBron is one of the greatest passers in NBA history, so he'll look at the film too and make adjustments heading into game two. The Cavaliers cannot afford to lose the turnover battle as drastically in game two if they want to even the series.