Cleveland Cavaliers Contract Dillema: Jordan McRae and DeAnde Liggins
The Cleveland Cavaliers have a decision to make by January 7th to determine if they should guarantee the contracts of Jordan McRae and DeAndre Liggins.
McRae has been with the team since last year. Liggins joined this season, and he is starting for the injured starting shooting guard J.R. Smith.
According to the source, it takes 48 hours to clear, thus, the deadline to make contracts guaranteed is January 7th. According to the source, the contracts have been factored in because the Cleveland Cavaliers are unlikely to waive McRae and Liggins.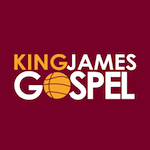 Want your voice heard? Join the King James Gospel team!
Write for us!
Guaranteed Amount
According to the source, McRae is guaranteed $874,000 and Liggins is just over $1M.
Things can change however, but it is likely they will guarantee the contracts of DeAndre Liggins and Jordan McRae.
On-court performances
DeAndre Liggins
It is very unlikely that the Cavaliers waive Liggins especially after LeBron James' most recent comments on the young talent. James told Cleveland.com that Liggins was a "diamond in the rough." After being out of the NBA the last two season, Liggins has scored 2.7 points per game for this Cavaliers team, and his full-court, passionate defense has vaulted him to a more valued role.
Jordan McRae
If either of them, McRae seems to be the much more likely candidate to be cut. His 3.9 points per game in just 19 games is not awful, but the Cleveland Cavaliers should be seeing more from the 25-year old swingman from Tennessee. McRae has bounced around the NBA, and he could be in search of a new home if waived.
The Cavaliers are the best team in the East, and waiving one of these players to sign an aging, helpful veteran could be a step that they are willing to take. Only time will tell for this team and these two young guns though.